Geelong Gallery
Philanthropy and Partnerships Manager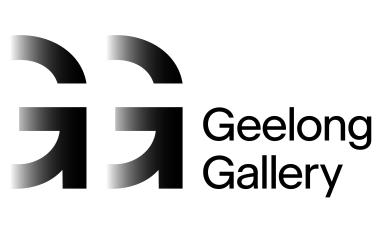 This is a once-in-a-lifetime opportunity for a Philanthropy Manager. If you enjoy a challenge and would like to make a fundamental difference to the creative landscape of Geelong and regional Victoria, this role is for you.Geelong Gallery's purpose is to provide an inclusive experience of art that will enrich people's lives.
About the organisationGeelong Gallery is impactful through four strategic pillars that:
1. deliver artistic and cultural advancement for the community thus making Geelong a more liveable City;
2. bring economic benefit to the region through tourism arising from its exhibitions and events;
3. connect and empower people by promoting equity, diversity, inclusion, access and lifelong learning;
4. focus on the future major expansion of the Gallery to provide greater access to its collections and exhibitions in order to significantly enhance its contribution to local, state and national culture.
Working closely with the Director & CEO and reporting directly to the Deputy Director, Commercial Operations and Development, this role activates and helps lead philanthropic support, corporate sponsorships, trust partnerships, grants and annual giving.
The Philanthropy & Partnership Manager position is a strategic, multitasking role operating in a flexible team environment.
Geelong Gallery's commercial operations generate core operational revenue streams, and the Philanthropy and Partnerships Manager has a strategic relation to the work and outcomes of cross-functional business units including Cultural programming, Audience Engagement, Finance, Marketing & Communications, Visitor Services and Membership.
A key context for this new role is that Geelong Gallery is working with Federal, State and local governments along with philanthropic sources, to realise a major, transformative expansion as part of the Geelong Cultural Precinct Masterplan. Joining our team at this important juncture provides great opportunity for an individual to play a critical role and support the Director & CEO, Deputy Director and Board in the realisation of a 21st-century regional facility of state significance.
Key Responsibilities/ Accountabilities:Major Area: Relationship Management and Business Development % of Job: 70%
· Relationship development, management and stewardship of philanthropists, trusts and foundations as designated by the Director & CEO and Deputy Director to deliver on forecasts for annual budgets and Gallery expansion projections
· Work with cross-functional teams to strategically manage, facilitate and lead writing for business development, partnerships and acquittal reports
· Contribute to team research of the philanthropic environment to inform planning, maximising funding opportunities and increasing revenue generation from trusts, foundations and private donors
· Keep up to date with Geelong Gallery's strategic plan, exhibitions, audience engagement programs and funding priorities in order to articulate these to current and potential partners
Major Area: Internal Stakeholder Engagement % of Job: 15%
Collaborate with Senior Management Team, Cultural programming team, the Audience & Engagement team, Membership and Marketing to both create and respond to funding opportunities in line Geelong Gallery's strategic plan, and to prepare high quality, accurate acquittal reports for donors
Major Area: Relationship and Partnership Administration % of Job: 15%
· Oversee partnership administration with support staff assistance and analysis donor data (using Salesforce) to report and enhance outcomes
· Develop, project manage and write high-quality submissions to secure funding from trusts and foundations
· Develop, project manage and write high-quality acquittal reports and other reporting collateral for donors, trusts and foundations
Essential experience
· Tertiary qualification and/or commensurate workplace experience in a similar role
· Relationship Management skills
· Three years plus working in the philanthropic, not-for-profit, and/or similar sector
· Strong understanding of philanthropy principles and the basic structures and motivations for giving
· A strong track record in securing major donations, grants, or other support
· Ability to craft a persuasive narrative
Desirable experience
· Experience and/or understanding of the cultural sector
· Excellent desktop research skills
· Understanding of the fundamentals of program evaluation
Essential competencies
· Superb interpersonal skills and a proven ability to develop mutually beneficial, professional relationships
· An engaging and professional communications style
· Strategically plan own work area
· Excellent written and verbal communication skills and strong attention to detail
· Strong analytical skills and the ability to grasp and interpret complex information quickly
· Ability to problem solve
· Time management skills and ability to work to deadlines
· Ability to work with diverse stakeholder groups
Desirable competencies
· Ethical and values-driven worker who is passionate about the arts, equity and inclusion
· Enthusiastic and motivated team player
· Ability to work remotely, and within a large and complex organisation
· Professional practiceFoster a culture of giving—support training and equip the broader Geelong Gallery team in business development strategies and best practice; contribute to and support the Geelong Gallery purpose, and participate in organisational initiatives and activities as required; participate in Geelong Gallery's corporate life including attendance at and assistance with openings, stakeholder and donor events and other after-hours programs as required and on occasion, perform other duties or undertake special projects in addition to the above key responsibilities as deemed appropriate