RISING
Partnerships Director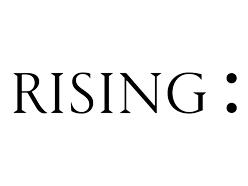 As Partnerships Director you will lead a highly experienced core team of 6 fundraising professionals in creating unique and valuable partnerships in support of Melbourne's newest major event, RISING. RISING has brought a surge of art, music, and ceremony to the heart of Melbourne. A major cultural event for the Asia Pacific Region, the festival is created by a super talented team of local, national, and international artists and curators.
You will have the proven capability of identifying and cultivating strategic relationships and major funding partnerships with government, philanthropic organisations, private donors and corporate partners. You will be able to think outside the box, leveraging 'what if' opportunities that serve the needs and purpose of both benefactors and RISING's vision.
The RISING experience radiates over a month in June, re-energising and inspiring Melbourne, with public art, performance and music spanning the emerging and iconic, the epic and intimate.
Working alongside Co-Artistic Directors, this key leadership role will champion a dedicated Partnerships team focused on fostering relationships with key stakeholders and external agencies. You will ensure opportunities both strategic and financially viable are identified and realised.
To be considered we are seeking interest from senior partnership managers who:-
Have a passion and strong connection with Melbourne

Bring an inspiring leadership style

Can join the dots when it comes to forming mutually valuable partnerships

Demonstrate a track-record in building ancillary revenue across multiple partnership streams

Add value in their strategic thinking and daily interactions
We are seeking a highly connected Melburnian with a passion for the Arts ready to engage their entrepreneurial spirit and leadership prowess within this emerging, dynamic and ambitious organisation.
This is a full-time permanent role with the expectation that the appointee will live in greater Metro Melbourne and be available to work IRL in Melbourne's CBD – COVID willing. RISING embraces flexible work arrangements and works in a hybrid work-from-home and office model. For further information please call DEIDRE SLEETH at Slade Group, Melbourne on 0408 385 108 for a confidential discussion.