Gasworks Arts Park
Operations Manager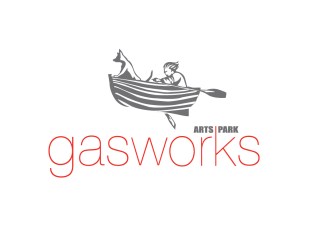 Do you have a background in building maintenance, event production and/or project management? Perhaps you hold a qualification in live production, theatre, or events? Are you good with deadlines and multi-tasking? Do you have a calm demeanour and experience with managing staff?
Then imagine joining us and experiencing life at Gasworks Arts Park. We are a small but dynamic team working to bring more art into life. Gasworks are currently looking for a new Operations Manager to oversee operations for our Arts Park Precinct.
An exciting opportunity exists for an energetic practical person with an eye for beauty, as Gasworks Arts Park embarks on the next stage of our evolution. Gasworks is about to commence renovations and upgrades to our buildings and parklands. Our new Operations Manager will bring an enthusiastic approach to enhance the artistic, functional, and aesthetic characteristics of our beautiful Gasworks Arts Park.
The purpose of this role is to oversee all requirements of the buildings and equipment at Gasworks Arts Park and ensure everything is maintained and runs smoothly. It is a generalist role and would suit someone with a range of experience and 'know how'. It requires problem solving and a strong foundation in 'knowing how things work'. We are looking for a forward-thinking person with an exacting attention to detail.
Your key responsibilities will include coordinating buildings and facilities maintenance, repairs, and upgrades, liaising with external providers to coordinate in-house I.T services, managing 3 direct reports and supervising technical production staff. You will be highly motivated and self-directed while working closely with the Director and CEO.
Gasworks Arts Park is a vibrant arts precinct sitting on four hectares of beautiful parklands in Albert Park. We program over 250 theatre performances, 800 workshops and 30 exhibitions annually for all ages. We have two theatres, three gallery spaces, function spaces, a meeting room, 16 resident artists' studios and a café, all on site and nestled within our tranquil parklands.
This is a full-time position and Gasworks offers great work / life balance with flexible workplace hours. Some afterhours work will be required.
Gasworks is an equal opportunity employer, we provide the same opportunities for employment and advancement without discrimination based on age, gender, sexual orientation, ethnicity, nationality, religion, or disability. Gasworks welcomes applications from Aboriginal and Torres Strait Islander peoples.
Salary $75-80K, depending on qualifications and experience.
More information about Gasworks Arts Park can be found at www.gasworks.org.au
For a full Position Description www.gasworks.org.au/about-us/employment/
Applications close by 5pm Monday 31st January 2022. First round interviews may be in person or by zoom as convenient. Applicants should send a cover letter addressing the selection criteria and a resume to  anna@gasworks.org.au