The National Theatre
Marketing Manager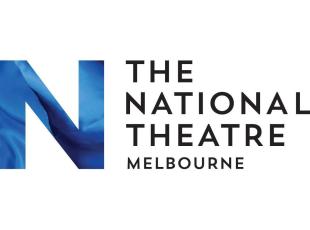 The National Theatre in St Kilda is run by a team of people who are passionate about where they work and the work that they do. Our organisation comprises an 800-seat venue, a 50-seat 'black-box' venue, and two schools (for Ballet and Drama) which include a registered training organisation as well as providing recreational classes after-school hours. Our professional team includes people skilled in teaching, directing, production, technicians, venue relationship management, front of house, ticketing, finance, administration, marketing, and fundraising.
The National Theatre Melbourne has been a vital part of Melbourne's creative landscape since the 1920s; our Ballet and Drama school are the longest running in Australia, and our 100-year-old theatre welcomes a broad range of community and commercial hire groups throughout the year. We work together as a small team to achieve success throughout the year for our community of students, teachers, artists, and audiences.
About the role
We are lookingfor a Marketing Manager to join our team at a time of reconnection and growth. As Marketing Manager, you will embrace the challenge to build brand and positioning, increase participation, enhance retention, and meet realistic revenue targets.
This newly created role will work closely with the CEO, the Ballet and School teams, and the Theatre team. The objective is to build customer loyalty and diversify our audiences by creating innovative content to engage students and audiences and help the National Theatre brand to connect with its community.
The Marketing Manager will help achieve organisational objectives through:
Students and Audiences – share relevant timely information with our current / potential students and audiences
Acquisition – meet targets for students and audiences (including under-represented groups) and hirers
Retention – increase loyalty and engagement with students, audiences, donors, and hirersRevenue – increase and maximise income from all areas of the business
Brand – help The National Theatre to share its history and communicate its mission
You will have:
· Ability to plan & manage marketing campaigns in a collaborative & inclusive way.
· Strong planning and organisational skills, meticulous attention to detail and the ability to prioritise a varied workload to achieve deadlines.
· Good communication skills and the ability to deal effectively with people at all levels both internally and externally.
· Experience working in a busy environment with multiple stakeholders.
· An excellent understanding of marketing utilising digital output and new media.
· Social Media management (including advertising, posts, reporting)
· Strong IT skills and proven experience reporting on campaign delivery
· Proven ability to write and source good copy and images for marketing material to engage audiences
· Experience of working in a performing arts environment
· Experience of organising and planning creative photo shoots
· Experience of working on the redesign of a company website with ecommerce objectives
· Experience of working within strict budget parameters
· Effective interpersonal skills, a customer service focus, and relish working as part of a small team.
Owing to the competing demands of the organisation, you must relish variety, value the opportunity to demonstrate your ability to be multi-skilled and thrive in an environment where adaptability is required.
We are a company that cares about our employees, and we look forward to sharing more with you about the opportunities for you to be part of this growing team.