Australian Brandenburg Orchestra
Marketing Manager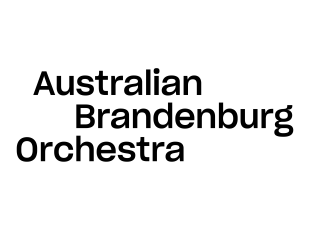 Purpose of the role
The Marketing Manager manages the subscription season and single ticket marketing campaigns for the Brandenburg's live and digital concerts.
This important role performs a hands-on function in a dynamic marketing, content and communications team. You will be comfortable managing a busy and complex marketing schedule and will thrive in a high-performing, fast-paced environment. You will bring to the team a strong work ethic, exceptional interpersonal skills and significant campaign management and marketing experience.
What you'll need to succeed
5+ years' experience in marketing, digital marketing, and campaign management or content production.
2+ years' experience in a team leader or people management role.
Experience in campaign management and success in hitting revenue targets.
Experience in advertising and editorial copywriting and email marketing.
A passion for customer relationship management and driving engagement and loyalty.
Strong analytical skills with proven ability to draw actionable insights from data.
Experience planning omni-channel campaigns and managing budgets.
A methodical mind with a sharp eye for visual, textual and numerical detail.
A proven ability and run the day-to-day the marketing schedule.
Outstanding communication skills, you're a natural collaborator.
The ability to remain calm and work effectively in high pressure environments.
A love of technology and continuous improvement.
Knowledge of Tessitura and Wordfly highly desirable
Familiarity with Photoshop and other Adobe products is desirable.
Bachelor or higher degree in marketing, business, music or related field.
Knowledge of Baroque and Classical music highly desirable.
Role goals
Live concert subscription and single ticket revenue and attendance targets are met or exceeded.
Digital concert revenue and audience targets are met or exceeded.
All marketing programs and campaigns are executed on time and within budget.
The Company maintains a professional and engaging image to customers and key stakeholders through exceptional artwork, messaging and marketing content.
Objectives
To develop and execute marketing plans and programs which support company goals, with a particular emphasis on developing and reaching wider audiences and increasing customer loyalty.
To inform Company decision making with actionable marketing insights.
To motivate and mentor marketing staff.
Reports to
Head of Marketing and Customer Relations
Supervises
Marketing Executive, Marketing Casuals, Box Office team members working on marketing projects.
Key relationships
Digital Content Producer, Customer Relations Manager, Business Systems Analyst, Head of Artistic Operations, Head of Development, Performance Venues, Creative Agency, Media Agency, Publicity Agency, Media, Mailing House, Musicians and all Australian Brandenburg Orchestra staff.
If this sounds like you, please submit a cover letter addressing the selection criteria, along with your CV, by email to TomMorgan@brandenburg.com.au (Head of Marketing and Customer Relations).