Monash University Performing Arts Centres
Head of Venue Operations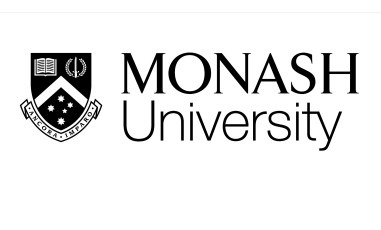 Job No.: 631939
Location: Clayton campus
Employment Type: Full-time
Duration: Continuing appointment
Remuneration: $121,519 – $128,986 pa HEW Level 09 (plus 17% employer superannuation)
Be inspired, every day

Enjoy the freedom to discover something new

Take your career in exciting, rewarding directions
There's a certain feeling you get from working at Monash University. It's the feeling that you're a part of something special. Something significant. So if you're looking for the next chapter in your career, it's here. You'll be given the opportunity to challenge yourself, build on your skills, and make a significant contribution to a workplace that's filled with energetic and inspiring people. Talent thrives here – and so do truly satisfying careers.
The Opportunity
Monash University Performing Arts Centres (MPAC) is a multipurpose centre within the University. The organisation manages the University's major performing arts infrastructure as an income-generating business across five venues.
Monash University is committed to supporting growth in the performing arts in Melbourne's south-east, providing state-of-the-art facilities to world class professional productions, students, community groups, schools and local residents. The Ian Potter Centre for Performing Arts, includes the revitalised 586-seat Alexander Theatre and two dynamic performance venues: the 130-seat David Li Sound Gallery and 186-seat live music venue and restaurant, The Count's. These complement the existing Robert Blackwood Hall at the Clayton campus, and George Jenkins Theatre at the Peninsula campus.
This brilliant opportunity will see you provide leadership and management to a diverse venue operations team and set the direction of operational objectives. It will be your responsibility to enhance policies and procedures, and drive continual improvement and operational excellence. This is a role to challenge and excite a performing arts management professional, offering constant career growth and the opportunity to grow a 21st century performing arts centre, in one of the world's most creative cities.
Experience in previously leading a venue management department, or having performing arts management experience within a comparable performing arts complex is highly desirable. Your strategic thinking will be conducted with creative and innovative flair, and your planning and organisational skills will be of outstanding quality.
This role is a full-time position; however, flexible working arrangements may be negotiated.
At Monash University, we are committed to being a Child Safe organisation. This position at the University will require the incumbent to hold a valid Working with Children Check.
Your application must address the selection criteria. Please refer to "How to apply for Monash Jobs".
In the context of COVID-19, the University is required to comply with various health directions issued from time to time by the Chief Health Officer. Further information concerning vaccination requirements and the obligations on Monash University to collect, record and hold vaccination information about employees is available at the Department of Health and Human Services (DHHS) Victoria, please select COVID-19 Mandatory Vaccination (Workers) Directions.
Enquiries
Mr Damien Boyle, General Manager, Monash University Performing Arts Centres, +61 3 9905 5955
Position Description
Closing Date
Sunday 29 May 2022, 11:55 pm AEST
Supporting a diverse workforce