Word Travels - Australia
Head of Development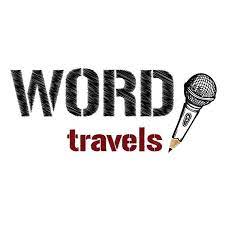 Are you passionate about writing and performance with a keen interest in community, culture and creativity? Are you really well connected and love bringing donors to the arts?
If you said, "Yup, that's me," twice, Word Travels needs you.
YOUR ROLE
Word Travels is looking for an experienced Head of Development to help us bring programs like Australian Poetry Slam to the world.
Working closely with the Word Travels team, you will develop fundraising and philanthropic strategies around our annual creative programs and connect with organisations, artists and donors across Australia and the Asia Pacific region.
YOU WILL:
Work to realise donor and foundation targets that significantly increase the annual income of Word Travels and support its programs.

Set up strategies and systems to service and maintain donor relationships in a meaningful way including; databases, reports and analysis as well as crafting special events and access opportunities for donors.

Analyse data to assess patterns of donation and use this to inform future donor engagement strategies.

Support Word Travels activities including marketing activities and event delivery to ensure recognition of donors and foundations.

Research and identify existing and prospective donors.

Assist in developing a five year strategy for future donations.

Create implementation and promotion plan for bequest program.
The closing date for applications is Tuesday 5 October (end of day). For a full Position Description please email us at info@wordtravels.info letting us know you heard about the role on Artshub.
Word Travels is a not-for-profit arts organisation. We create literary and literacy programs with communities, libraries, schools, festivals, private companies and cultural institutions. Our main objective is to inspire people to tell their stories in creative ways, primarily through live performance.
Word Travels develops, organises and hosts wordshops and events around Australia and the Asia Pacific. We focus on using performance to develop new writers in urban, regional and remote areas. Our largest initiative is the international performing writers' program: Australian Poetry Slam (APS). APS reaches out to people all across the country, encouraging them to perform their writing in an international search for the annual Australian Poetry Slam Champion.
We also run the following programs each year showcasing and developing performing writers: APS Youth: young performing writers education program, Multilingual Slam: 15 languages performed in one night, Story Week: Performing writers' celebration. Learn more about what we do at www.wordtravels.info.