Brent Street
General Manager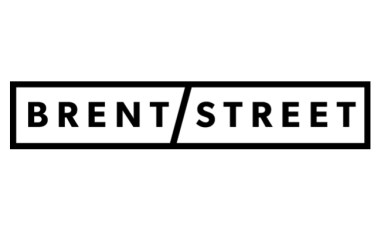 Brent Street is looking to appoint a General Manager!
We're searching for an exceptional performing arts management professional who can lead our successful team to even higher heights. Our ideal candidate will be highly motivated, effective, committed, inspiring, creative, a role your sleeves up kind of person who is ready to work passionately and with our exciting brand. Having previous experience in the business of performing arts in a similar role is preferrable. 
About Brent Street:
BRENT STREET IS AUSTRALIA'S LEADING PERFORMING ARTS TRAINING CENTRE.
Brent Street is a place where incredible things happen for passionate and hard-working performers.  For over 35 years Brent Street has been a leader in performance arts, training countless working professionals across all genres of the industry.
As Australia's Home of Performing Arts, there's truly something for everyone at Brent Street. We offer classes for pre-schoolers, recreational classes, elite training classes, a Performing Arts High School and four incredible Full-Time courses.
Brent Street's classes and specially designed training programs are suitable for those wanting to develop coordination, explore their creativity and learn the latest performing arts styles as well as those wanting serious well rounded professional training to pursue a career in performing arts.
The Role:
The General Manager will work closely with our Owner/Managing & Creative Director and our Operations Manager, leading our team of creative and administrative staff. The successful candidate will play a major role in shaping the future of Brent Street during our exciting period of growth. 
The GM will help develop and execute business and strategic plans, inspire and lead our team, finesse our processes and procedures all while exploring new opportunities to even better our brand. 
The role provides a talented, passionate, creative and dynamic professional with the opportunity to make an impact on our students, our staff and the broader performing arts community. The General Manager will support the Managing & Creative Director and all Brent Street staff to achieve their shared artistic, creative and business goals.
Key responsibilities:
Work with the Managing & Creative Director and Operations Manager to:
§  Foster a positive and proactive workplace culture that: promotes the highest quality of performing arts training 
§  Manage and mentor key creative, management and administrative staff 
§  Help develop and implement our strategic plan and monitor progress in relation to Key Performance Indicators
§  Oversee the organisation's budgets and financial management
§  Ensure the development and growth of Brent Street's long standing training programmes 
§  Anticipate future trends and operational needs and priorities and seek advice, plan and develop strategies to address those needs
§  Conduct performance management, staff reviews, training and recruitment for the organisation
Be responsible for:
§  Develop corporate and business plans with performance measures and targets to improve the operations and performance of the company
§  Manage and delegate to administration staff 
§  Implement project and office management systems (including policies and procedures) with the assistance of administration staff
§  Provide guidance in continuous improvement, compliance, risk management planning across business operations
§  Prepare and monitor the organisation's budgets and oversee bookkeeping and the preparation of reports 
§  Assist the creative team with the practical delivery of artistic projects and outcomes as required
§  Oversee marketing and promotion of Brent Street and its programs 
§  Manage the wellbeing of personnel involved in Brent Street's activities including but not limited to OHS, Duty of Care and Child Protection, professional development, and internal communications
Selection Criteria
Essential
§  Experience and a proven track record in arts management
§  Highly efficient, effective, organised and reliable with careful attention to detail
§  Ability to lead a small team and support staff to achieve success
§  Ability to work effectively in a dynamic environment as part of a team and independently
§  Highly developed interpersonal, verbal and written communication skills
§  Significant experience in managing creative staff and projects successfully within budget and to deadline
Desirable
§  Knowledge of and previous experience/training in the performing arts 
§  Substantial experience in financial and budget management
§  An understanding of marketing and communications, including digital marketing, in an arts context
§  Tertiary qualification in arts management or equivalent
TO APPLY – 
Position enquiries to Managing & Creative Director – Lucas Newland Applications must include, in one PDF document emailed to lucas@brentstreet.com.au
§  A short cover letter (maximum 1 page)
§  A statement of no more than 3 pages that outlines your motivations for applying for the position and how you will be able to utilise your background, skills and experience 
§  A comprehensive CV