Opera Australia
Finance Director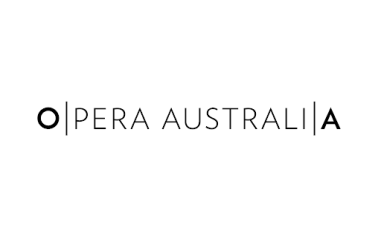 The Company
Opera Australia ('OA' or 'Company') is Australia's national opera company with an international reputation for artistic excellence. Its mission is to perform some of the greatest music ever written to as many people as possible. The Company performs operas, musicals and concerts in its home venues—the Sydney Opera House and Arts Centre Melbourne—as well as in many other metropolitan and regional venues across Australia, in both indoor and spectacular outdoor settings. It is recognised as one of the country's most significant cultural assets
Pre-COVID, the Company had an annual turnover of A$130 million and generated 80 per cent of earned income through box office, individual donors and corporate sponsors.
OA engages with an ensemble of Australian artists, and has regular appearances by international guest artists. The Company employs over 1,100 people each year and—as such—sits at the heart of the Australian economic and cultural success story. The Company includes opera singers, conductors, musicians and repetiteurs, with 200 people in the areas of scenic construction & painting, lighting, design, direction, wardrobe, wig-making, management and administration.
The Company has a history of innovation, including the iconic Handa Opera on Sydney Harbour. OA regularly works with some of the world's most prestigious houses to create co-productions of powerful, often lesser-known, operas. It continues to embrace technology to reach communities in far-flung places with its rich catalogue of opera, song and musicals via cinema, on-demand TV, podcasts and radio broadcasts.
The role
Reporting to the Chief Executive Officer ('CEO'), the new Finance Director ('FD') will assume responsibility for OA's Finance, Company Secretarial, Legal and Risk functions. As the Company goes through a transformation, the new FD will lead a reinvigoration of Finance so that it provides a proactive and value-added service to the Company, including the Executive and Board. This change programme will include substantially enhancing budgeting, cost-control and reporting activities, as well as incorporating a cultural transformation, so that the Finance function proactively leans in to support internal clients and stakeholders.
The FD will act as a trusted partner within the Executive, and manage all strategic and operational finance-related aspects of the Company. The FD will lead a team of ~11 FTEs located in Sydney. The role does not have responsibility for payroll.
The role has the following priorities.
Finance
Driving the Company's overall financial results
Putting in place informed, practical budgeting
Delivering timely, client-focused reporting & analytics
Improving the quality of Board reporting
Enhancing the value created by the Company's Finance systems & platforms
Implementing new cost-control disciplines
Preparing statutory financial statements and liaising with the auditors
Managing critical projects
Strategy & transformation
Contributing to the development and execution of the Company's strategy
Providing strategic advice to Production, the CEO, Executive and Board
Company secretarial
Running the Company Secretarial function
Technology & systems
Ensuring a first-rate Technology function
Managing critical projects
Legal & risk
Overseeing the Legal function
Managing risk
Relationships
Partnering with the Executive and working effectively across the Company
Supporting relationships with Commonwealth and State funding agencies
Team leadership
Recruiting, leading, inspiring and developing a cohesive, high-performing team
Leading a cultural transformation of the Finance function to ensure it adopts a client-focused, positive culture
Contributing to and encouraging an innovative, creative & collaborative culture
The person
The new FD will have the functional expertise of a senior finance leader. They will have demonstrated, broad finance experience, most likely gained in the arts, entertainment or media sectors, or another consumer-facing industry. The hired candidate may come from a for-purpose or commercial background. If they come from a smaller organisation, then they are likely to have been the lead chief financial officer, whereas—if they come from a larger organisation—then it is possible they have been a 2IC or led a divisional Finance function. The successful candidate will bring a broad set of finance skills including management & statutory reporting, budgeting, financial planning & analysis and systems. Property-related experience will be helpful.
The hired candidate will have appropriate tertiary and chartered or certified accounting qualifications, and an MBA will be well-regarded. The successful candidate will preferably be an Australian or have worked in the local market; complementary offshore experience would be an advantage.
Location
Based on Gadigal land, OA's head office is in Surry Hills in inner-city Sydney. There will be occasional interstate travel, particularly to Melbourne.
Compensation
The successful candidate will be paid a competitive compensation package commensurate with the important responsibilities of the role, consistent with a not-for-profit arts organisation. On-site parking will also be provided at the Surry Hills office.
Application
For a detailed role specification, please contact Andrew Valentine at Challis & Company, the Executive search and Leadership consulting firm advising the CEO, at OAfd@challis.co to reach or on +61 8039 2225.
Opera Australia's policy requires all employees to be vaccinated with 3 doses of the COVID-19 vaccine if a medical exemption doesn't apply.
Personal information: By submitting your interest, you agree to OA collecting the personal information you provide, including images and video. This information will be used by OA to contact you about your application and other opportunities that may arise as part of OA's recruitment program.
OA is committed to enabling and preserving a culture of inclusion and connectedness. The people we work with come from all walks of life and so do we. We acknowledge that all individual differences, life experiences, self-expression, and talent that our employees invest in their work represents not only part of our culture, but our reputation. In recruiting for our team, we welcome the unique contributions that you can bring in terms of education, opinions, culture, ethnicity, race, sex, gender identity and expression. Our aim is to recruit great people from a wide variety of backgrounds, not just because it's the right thing to do, but because it makes us stronger.