RISING
Expressions of Interest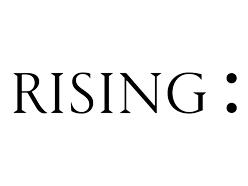 We're looking for Assistants, Coordinators, Project Managers, Creative Producers, Production Managers and Operations Managers. This call out is our way of gauging your interest in building our next festival for June 2022 for both former and new team members.
All we want to know is that you're out there and interested, so don't agonise over this application. There's no need for a cover letter, simply fill in the form and upload your CV—don't worry if you have gaps over the last couple of years, we get it. We encourage you to apply for multiple positions if you have the relevant experience.
Building RISING into the diverse and inclusive festival it must be means employing the voices and talents of many. We want to increase transparency around opportunities to join us, and actively broaden our networks.
We're keen to hear any thoughts on this process, so please email us your feedback@rising.melbourne
HOW TO APPLY
Submit your application and see the full position description at our website: RISING: Jobs
Subject to State Government Covid-19 travel and working from home (WFH) restrictions, the position operates from the RISING office, Level 2, 377 Lonsdale Street, Melbourne. RISING supports flexible working arrangements for staff and a hybrid office/WFH model is currently in place.
RISING is a festival aspiring to be a cultural leader in diversity and inclusion. We want our organisation and program to be a true reflection of our city representing people of diverse abilities, cultures and backgrounds. We encourage applications from First Nations people, those who are culturally and linguistically diverse, and people who have a disability or who are d/Deaf.
If you have access requirements that will cause difficulty applying online and you need assistance, please call 03 9662 4242, Monday to Friday, between 9AM–5PM. We are only able to respond to accessibility enquiries at this number, for all other queries please email jobs@rising.melbourne.