Force Majeure
Executive Producer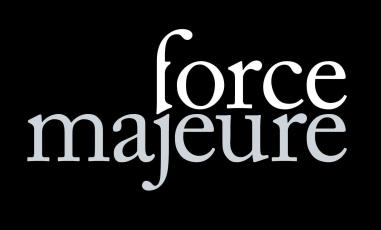 One of Australia's most celebrated arts companies, Force Majeure produces critically acclaimed dance theatre for an array of Australia's leading arts festivals and venues. Using its unique blend of storytelling and movement, the company creates award-winning works by exploring and questioning contemporary culture. As an industry leader, Force Majeure invests deeply in artform and artist development through the company's INCITE program.
The Executive Producer works alongside the Artistic Director to drive the development and delivery of Force Majeure's strategic vision, goals and outcomes. The Executive Producer and Artistic Director are jointly responsible for internal and external stakeholder management. They lead the organisation as a team, ensuring Force Majeure is recognised as an artistic and industry leader locally, nationally and internationally.
The key purpose of the Executive Producer's role is to provide strategic leadership for the company. This entails building national and international partnerships; touring, developing and producing new work; and producing artist and artform development programs. Central to measuring the EP's performance is the effective delivery of all projects on time and on budget, the smooth management of stakeholder relations and employee satisfaction.
We are seeking applications from candidates with a strong understanding of the artistic process and a commitment to best practice in the producing of new work. The successful candidate must also have outstanding skills in organisational management, finance, business development, interpersonal relations, stakeholder management, negotiation, written and verbal communication and experience in artistic project development, government relations, marketing, philanthropy and securing funding.
For a Position Description please email pip@forcemajeure.com.au
Applications close Friday September 2.