Speak Percussion
Executive Producer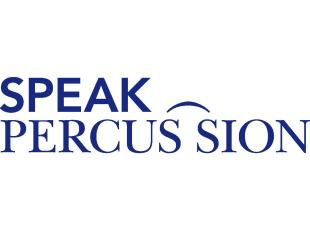 Speak Percussion (virtuosic & adventurous – New York Times) is one of Australia's leading arts organisations; it employs Australia's finest creatives and has a 21-year history of commissioning, performing and creating award winning new interdisciplinary music work. Ranging from solo concerts to massed sound events, Speak Percussion's projects are ambitious and risk-taking and are presented throughout the world in prestigious venues and Festival contexts.
About the Position
The Executive Producer will hold a central role within Speak Percussion. Working in close association with the Artistic Director, the Executive Producer (EP) will work to deliver ambitious and innovative arts projects both nationally and internationally whilst maintaining the operations of the organisation.
The EP is responsible for the operations, management, fund raising, finances and communication systems between staff, board and stakeholders. The EP will play a pivotal role in shaping the strategic direction of the organisation playing a major role within a small team.
Speak Percussion's strong position as a small-to-medium organisation, with a significant international reputation provides a unique opportunity for an EP looking to work with high calibre Festivals, venues and presenters throughout Australia and abroad.
Applications from First Nations and CALD applicants are encouraged.
Applications should include an up-to-date C.V. (including references) and a cover letter addressing the Selection Criteria submitted as a PDF via email to Artistic Director Eugene Ughetti at Speak Percussion – eugene@speakpercussion.com by COB Friday the 28th January 2022.
Interviews will be conducted after hours in early February 2022.
For full position description and how to apply head to the Speak Percussion website.