NT Writers' Centre
Executive Director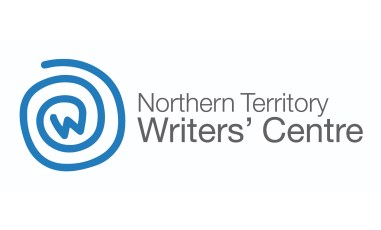 NT Writers' Centre's Executive Director ensures sound organisational leadership and management, maintaining literary activities across the Northern Territory to encourage the development of writers and storytellers.
About Us
NT Writers' Centre (NTWC) is a membership-based organisation that offers a diverse program of literary activities across the Northern Territory, with initiatives to encourage and support the development of young writers, Indigenous writers, and writers from our diverse community.
NTWC advocates on behalf of Northern Territory writers and networks with Writers' Centres and other key literary organisations on a national level. NTWC has five year funding (2020-2024) from the Northern Territory Government and four year funding from the Australia Council (2021-2024). Working under the current Business Plan (2020-22), the NT Writers' Centre continues to grow and provide services valued by NT writers isolated from mainstream writing communities.
The NTWC delivers a Territory-wide program, which includes showcases, performance events, industry events, readings, publications and our signature event, the NT Writers Festival; a four-day festival shaped by place that speaks to and from the heart of Australia and the Northern Territory. The Festival emphasises Australia's cultural and linguistic diversity and offers unique immersive experiences. Founded in 1999, NTWF is held annually, and alternates location between Darwin and Alice Springs.
Selection Criteria
Proven ability to manage a successful enterprise, including strategic and business planning ability.
Demonstrated skills in budgeting and financial management, including oversight of financial procedures, record keeping and systems management.
Proven ability to identify and secure public and private funding.
Proven ability to manage a team of professionals and volunteers, and to work with a diverse range of people from a range of social and cultural backgrounds.
Proven ability to design and manage creative and entertaining projects.
Demonstrated understanding and knowledge of Australian writing and the literary industry in Australia.
Experience and/or understanding of NT context of remote, regional and Indigenous communities.
Competency in use of word processing, spreadsheet, database, Internet and publishing software.
Demonstrated strong oral and written communication skills.
A full position description is available on the NT Writers' Centre website https://www.ntwriters.com.au/opportunity/work-with-us-executive-director/
Questions can be emailed to NTWC Board President, Sally Bothroyd, sbothroyd@hotmail.com
To apply, please send a short cover letter, maximum two-page CV, and your responses to the selection criteria to NTWC Board President, Sally Bothroyd, sbothroyd@hotmail.com
Application deadline: midnight ACST, 10 July 2022