Anthony E Grierson
Executive Director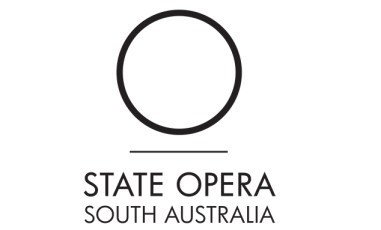 Bringing extraordinary operatic experiences to South Australian audiences for over forty years

Renowned for presenting the operatic canon, Australian and lesser-known works, as well as  large-scale outdoor opera events.

Outstanding opportunity for an experienced and visionary strategic and operational leader

 
State Opera South Australia plays a major role in maintaining South Australia's reputation as a cultural leader and Adelaide's reputation as one of the very best cities in the world.
State Opera's goal is to present opera of the highest standard: opera that thrills audiences and realises the aspirations of Australian artists.
As a state company we see it as a priority to present to South Australian audiences the best Australian talent – singers, directors, conductors, designers and craftspeople.
While recognising the importance of contact with international expertise and experience, we give preference to Australian artists in both choosing and casting the repertoire. We are committed to 'growing our own' and contributing to the future of the industry, through talent development programs and on-the-job training for on and off-stage skillsets.
Despite a live performance industry deeply challenged by Covid in the past two years, State Opera has stayed true to its promise to deliver more opera to more peopple. Whilst negotiating lockdowns, closed theatres and borders, and paused international travel, we increased our virtual presence and were able to present four Australian operas in major theatres and quirky spaces, two musicals, and four operas from the canon. In addition to this, with funding from Playing Australia, in 2022 we will also present an Australian tour of Graeme Koehne's Love Burns.
As we emerge from these past two years, the Board of State Opera is now seeking a new Executive Director to lead the company on the next stage of its development.
This is an excellent time to be joining State Opera and a fantastic opportunity for a leader in the arts and culture sector to take an already strong organisation to new levels.
The Executive Director forms a dynamic partnership with the Artistic Director, Staff and Board to inspire, empower and energise the organisation in achieving our vision of being the opera company of the future – operationally excellent, culturally distinctive and financially sustainable.
Our new Executive Director will be an experienced cultural leader and manager with outstanding credentials and credibility in the opera sector or in the broader performing arts sectors. The Executive Director will hold a cultural leadership role in the local and broader community and will be an ambassador and advocate for the company and take a central role in building key relationships with supporters, donors and funders.
The person we are looking for will work with the Artistic Director, the Board and staff to continue the journey the Company has already started. A journey that will nourish and acknowledge tradition whilst re-imagining the performance and perception of opera through innovation, great skills, unique stories and imagination.
Please contact the search consultant assisting State Opera of South Australia for more information on us, the role and the key requirements.
Tony Grierson
AEGEUS Executive Search
P: +61 2 9053 8866
E:  stateopera@aegeus.asia