Tweed Regional Gallery & Margaret Olley Art Centre
Education & Audience Development Officer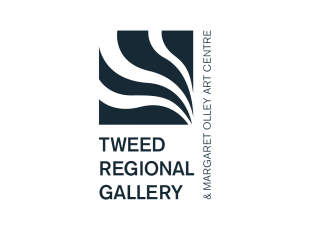 Applications are invited for the permanent part-time position of Education and Audience Development Officer based at the Tweed Regional Gallery & Margaret Olley Art Centre.
The position will be required to work 9.30am to 5.15pm with a 21 hour typical work week (generally Tuesdays, Wednesdays and Fridays). To cover Gallery operations the position requires flexibility to work additional hours and occasional weekend days in consultation with the Gallery Director.
The primary role of this position is to coordinate the development and implementation of high-quality education and audience development programs that will build the Tweed Regional Gallery's various audiences. Additional objectives of the role are to develop a strong community network through the training of Volunteer Gallery Guides and to facilitate volunteer education sessions. The position requires a Working with Children Check.
About the Tweed Regional Gallery:
The Tweed Regional Gallery & Margaret Olley Art Centre is located in the stunning scenic caldera, under the commanding presence of Mt Warning/Wollumbin. The Gallery enjoys a professional reputation, is an award-winning tourism destination and hosts exceptional exhibitions, artists and visitor engagement programs. A central feature in the Tweed region, the vibrant Gallery attracts over 100,000 visitors each year.
The Margaret Olley Art Centre, a purpose-built extension opened in March 2014, houses the award-winning re-creation of rooms from the artist\'s famous home studio in Paddington. The Gallery is also home to the Frances Mills Education Workshop, the Marks Family Library, and the Nancy Fairfax Artist in Residence Studio.