City of Whitehorse
Community Arts Centre Coordinator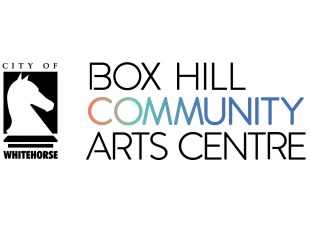 Arts Centre Coordinator

$87-$94k + 10% Superannuation

Full Time Permanent Position based in Box Hill

Flexible work options will be considered for the successful applicant
Whitehorse City Council is undergoing transformation to meet it's future challenges head on…
This is an exciting journey to transform from Good to Great. Building on solid foundations, we are getting set up to meet the challenges of the future. We're transforming ways of working, with a focus on innovation and excellent customer experience to ensure we keep delivering on community priorities. We are looking for values-driven people who are results-focused and committed to community outcomes. Leaders with a reputation for embracing change, superb integrity and collaborative teamwork are encouraged to apply.
Who are we:
The Box Hill Community Arts Centre has a reputation for providing quality creative arts programs and venue hire opportunities for clients and community. Whitehorse City Council is seeking an exceptional and suitably qualified applicant for the position of Centre Co-ordinator for the Box Hill Community Arts Centre.
You will be:
The successful applicant will be a strong people manager with:
highly advanced facility and operational skills.
highly advanced financial and administrative management skills.
an understanding of arts practices.
a commitment towards change management (including experience in and/or accreditation).
a thorough working knowledge of health & safety processes, including an up to date understanding of Government guidelines & restrictions and the ability to pivot and change according to current needs.
Experience managing a facility of this type is essential, as is a passion for local arts and culture in the community.
A background working with and contracting tutors and artists, together with an understanding of creative arts programming and curating exhibitions is crucial.
Your ability to think creatively and lead a passionate team to come up with new and inventive ideas to challenge, inspire and expand our community of clients will be a key drawcard for you in applying for this role.
Benefits of working with Whitehorse City Council :
Salary Package: This is an ongoing full-time role based in Box Hill. Commensurate with experience, the salary range for this role is $87-$94k plus Superannuation.
Making a difference in the community- Working at Whitehorse City Council you will get to see how opportunities make a real difference. Every day you really will see how the work you're involved in benefits the diverse community.
Great working conditions – a professional environment, friendly and supportive teams and a flexibility program that promotes employee work life balance.
Health and Wellbeing – Employee assistance program, private health insurance benefits, health checks (skin, hearing and vaccinations), discounted gym membership and facilities (e.g. Theatre, Arts, Leisure) and an active health and wellness program (e.g. stretching, healthy eating demonstrations and health challenges.
Career opportunities – engaging work and the opportunity to apply your skills and experience.
Reward & Recognition – extensive reward and recognition program, corporate learning offerings, study assistance and comprehensive leadership development programs.
We are in a time of transformation to stay ahead of the evolving changes and needs of our community. Together, we are on an exciting journey to empower all of our employees to be innovative, and constantly strive towards continuous improvement. Come and Join the TRANSFORMATION…
For more information please contact Helen Ellis, Cultural Infrastructure Lead, Arts and Cultural Services on 9262 6241 or via helen.ellis@whitehorse.vic.gov.au. Applications close 7th December 2021.