ENESS
Client Relationships & Sales Manager (Mid-level–Senior)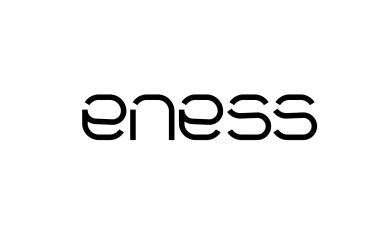 ENESS is looking for a dynamic Client Relationships & Sales Manager to be the face of the business for new and existing clients.
ENESS is a pioneering art and technology studio based in Melbourne. For 25 years, the multidisciplinary team has been creating evocative, interactive temporary and permanent art experiences for public, commercial and cultural entities across the world. 
As Client Relationships & Sales Manager at ENESS you'll have the opportunity to be involved in spectacular and innovative new media works at the intersection of art, technology and the built environment.
This role will be fast-paced and suit someone with previous experience in sales or accounts within the arts and events industry. It is essential that the right candidate will be attuned to the contemporary visual arts and adept at fielding clients and matching them with the work that we do. This isn't a conventional sales role but one that requires analytical thinking to find, field and match the right clients to the strategic direction. The successful candidate will be rewarded for the quality and suitability of opportunities generated rather than quantity of sales.
Your brilliant presenting skills and passion for the visual arts will build new and meaningful relationships nationally and internationally. We're open to candidates with varied experiences in aligned industries (i.e. curators, events managers, art gallery managers, arts business professionals etc.) who have the ability to foster the right relationships.The Client Relationships & Sales Manager will be supported by and report to the Operations/Project Manager as well the ENESS Founder. This job is Melbourne-based though we are interested in speaking with candidates from further afield.
What ENESS can offer
Competitive levels of pay based on the candidate's previous experience

A great opportunity to work on highly-acclaimed projects with a team of creative thinkers

Flexible working hours and conditions

Opportunity for national and international travel

Opportunity for growth and development within the role and the company.
Responsibilities of the role
Acting as the face of the business by being the first point of contact to new clients who reach out to the business

Responding to new sales enquiries that come into the business and arranging opportunities to present the company's capabilities, in a timely manner often within international time zones

Presenting the company's capabilities and offerings to new clients via face to face and video conferencing meetings

Performing general sales administration:

Preparation and management of new quotes

Preparation and management of invoices

Preparing and sharing project documentation with internal and external stakeholders

Preparing and reporting on sales activities to management

Managing the daily communications with new and existing clients regarding sales, and general account enquiries

Executing proactive targeted sales and relationship building strategies.
Required Experience & Skills
Sales or Business Development experience essential (5

–

10 years experience)

Account Management and customer relationship skills essential (5

–

10 years experience)

An ability to build relationships with clients and curators

Good presentation skills and an ability to independently represent the company's interests

Experience within the arts industry (contemporary visual arts 

–

 ideal) and/or experience with working within events

or exhibitions

Capable of managing multiple project stakeholders, internal and external

Capable of managing multiple projects at the same time

Connections within the public art/visual arts industry preferred but not essential

Understand manufacturing/production process preferred but not essential

Mid-level computer skills across Microsoft Office.
For more information: www.eness.com
To apply email your CV to: jobs@eness.com