Festivals Adelaide
Chairperson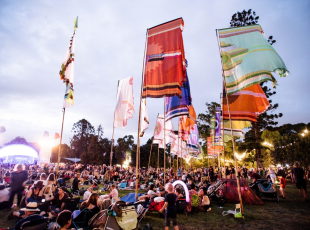 We are seeking Expressions of Interest for the position of Chairperson of Festivals Adelaide.
Arts and Cultural Sector
Festival Industry Member Organisation
Industry Development, Cross-Sector Collaboration, Advocacy, and Research Focus
Not-for-Profit Company
Voluntary Board Position
About the Opportunity
As Chair, you will lead the board in setting the strategic direction for the organisation and its range of initiatives delivered to enable a thriving arts and cultural festival sector. Festivals Adelaide activities aim to:
support Adelaide's leading arts and cultural festivals in amplifying their social and economic impacts,
enable a business environment that helps the sector attain long-term sustainability and lead on innovation in the arts and creative industries, and
nurture our brand and continue our legacy as Australia's Festival State and Festival Capital.
Ahead of its 10-year anniversary in 2022, Festivals Adelaide is seeking an independent chair to lead its Board through continued development and growth. A key function of the role in upcoming years will be to guide the organisation through its exciting transition from a representative board to a skills-based one, an opportunity identified as a result of a recently undertaken governance review.
The Festivals Adelaide independent chair will have substantial and demonstrable skills in:
Arts, Culture, Creative Industries
NFP Governance
Strategy, Business Development, and Stakeholder Engagement
Leadership, Consensus-building and Communication
Change Management
Candidates should also possess relevant and demonstrated experience, including:
Prior board experience as chair;
AICD Company Directors Course qualification is desirable;
Good working knowledge of the Corporations Act 2001;
Prior experience in the non-profit arts and/or festival sectors.
The term of appointment is for a period of three years, from December 1, 2021 to December 1, 2024. The Board meets bi-monthly, and the position is not remunerated. We are seeking candidates, who are based in South Australia.
About Us
Festivals Adelaide is a consortium of South Australia's major arts and cultural festivals, which was founded in 2012. This member organisation currently brings together eleven non-profit festivals as members, including:
Adelaide Fringe
Adelaide Festival
WOMADelaide
SA History Festival
DreamBIG Children's Festival
Adelaide Cabaret Festival
Adelaide Guitar Festival
South Australian Living Artists (SALA) Festival
OzAsia Festival
Adelaide Film Festival
Feast Festival
The principal activity of Festivals Adelaide is to promote and support arts and cultural festivals in Adelaide. We provide the forum for industry development and collaboration; build a strong evidence base of the sector's social impact and economic contribution; and promote a consistent and strategic narrative around the value of Adelaide's festivals and its global brand as a Festival City.
Festivals Adelaide works with numerous stakeholders across tourism, business, education, environment, and innovation to position Adelaide as Australia's Festival Capital – a destination of choice for visitors and an exciting place to live, study, and work.
How to Apply
To apply, please submit your resume and cover letter via email to info@festivalsadelaide.com.au. In your submission, you are encouraged to clearly articulate the experience, skills, and qualities that you possess and that you believe will contribute to effective board performance and continued success of the organisation.
Should you have further enquiries and/or wish to discuss the position via phone, please email info@festivalsadelaide.com.au to schedule a call.
The deadline for submissions is 31.10.2021.
All submissions may be addressed to:
Ian Scobie AM Chair,
Festivals Adelaide
12 King William Road
Unley, 5061
Photo credit: Angus Watt Flags_WOMADelaide_Morgan Sette