Rockhampton Regional Council - Communities and Culture
Business and Operations Supervisor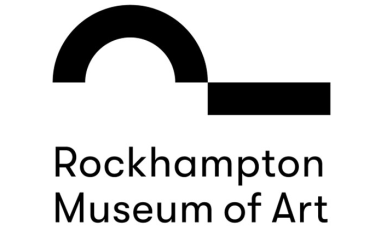 Rockhampton Museum of Art Business and Operations Supervisor
Are you an established or emerging cultural services management professional. If so there is an outstanding opportunity at one of Australia's leading regional galleries with generous working conditions and an affordable regional lifestyle.
Rockhampton Regional Council's Rockhampton Museum of Art is where art is shared, bringing major touring exhibitions to the region, and showcasing the region's own creativity to the world. We're here to celebrate our place and our people of Central Queensland, showcasing artists and artworks with a deep resonance to our region and beyond.
If you are looking for a dynamic and passionate team to collaborate, this role offers the chance to shape RMOA's future from the ground up. You will oversee the daily operations and visitor engagement across programs, philanthropy, events, retail, development, and grow new initiatives, ensuring an open, active, progressive and genuine experience. This is a key role in the organisation requiring a balance of passion, discipline and creativity, working with a variety of stakeholders.
What we are looking for
Demonstrated ability to adapt writing and speaking style for different purposes and audiences. Experience building strong working relationships with diverse stakeholders. Proven ability to lead a multi-disciplinary workforce, ensuring the management of performance and development of staff to promote a positive work environment. Ability to identify current and emerging trends, the ability to apply innovative approaches to, and an understanding of the role of audience research and community engagement in a cultural and creative setting. Demonstrated financial management skills, including experience in setting, tracking and managing budgets; applying for, securing and acquitting grant funding. Experience managing creative business ventures, hospitality services and learning programs
For more information, visit the application link.