Victorian Music Teachers Association Inc
Association Manager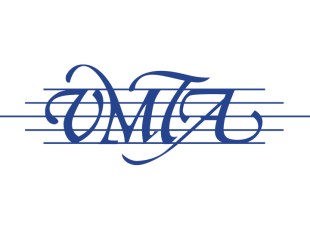 Founded in 1928, the Victorian Music Teachers' Association (VMTA) is a not-for-profit, independent professional association representing the interests of music teachers in Victoria. The Association is the largest organisation of music teachers of any state in Australia and has a membership of over 750. Membership base comprises instrumental music teachers working in their own studio and at schools; school members; and affiliate organisations.
The VMTA is looking for an Association Manager to be the public face of our Association, working with the Board to develop, plan, implement and review the organisation's vision, goals, and strategies. The Association Manager works in conjunction with the administrative secretariat (AES) and the Board to cultivate and foster stakeholder connections, curate and convene VMTA events and provide teaching information for the membership and wider sector.
This role is for an initial 12-month fixed-term, working 20 hours a week (0.5 FTE) from home, salary is $75,000+ super per annum ($37,500 0.5 FTE).
Attendance at monthly evening Board and Working Group meetings will be required. 
This role may be well-suited to someone looking to work during school hours.
Responsibilities will include
Developing positive and effective relationships with existing members and subscribers, and identifying and implementing strategies to grow the membership and subscription base;

Being an ambassador for the VMTA, providing a high level of customer service to members and external stakeholders including the general public;
In conjunction with the Board, planning and implementing a range of high-quality professional learning events that add value to members;
Developing, implementing, and assessing marketing and communication plans to promote the organisation by using a range of strategies including digital media, website, advertising, public relations, and event marketing;
Preparing, designing and distributing the monthly eNews including sourcing and writing content;
Overseeing the VMTA's CPD Program in conjunction with AES;
Preparing board papers including documents and reports to be tabled for Board/Working Group meeting;
Raising the profile of the VMTA within the teaching community, the music profession, and the broader community; &
Identifying and developing submissions for relevant public funding and sponsorship opportunities.
To be successful you will have
Qualifications in music and education;

Strong marketing communications skills including digital marketing, advertising, promotion and public relations;
Excellent written skills, including the ability to write professional correspondence and reports, and to prepare accurate documents for marketing and event materials;
High level interpersonal skills and emotional intelligence;
The ability to confidently address large and small audiences;
Strong organisational skills including the ability to plan and prioritise multiple tasks within set time frames;
Event management skills;
General office administration skills including exposure to managing budgets;
Be PC and IT savvy, with competency

 

using a range of software including the Microsoft Office suite of products and webinar delivery; &

Experience with Xero (desirable).
How to Apply
Please submit your application by including:
1. A cover letter explaining why you would be great for this role; &
2. Your current c.v.
Application Deadline 5.30pm, Friday 11 February, 2022.