Darwin Festival
Artistic Director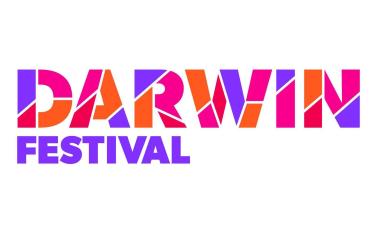 Darwin Festival Seeks Outstanding Artistic Director
Darwin Festival is an international arts festival with a local heart, engaging audiences with its exceptional program quality and broad appeal. The Festival has become a major tourism driver for the Northern Territory attracting 150,000 each year, and as the only Australian major international arts festival held during August, has earned its 'tropical winter' position on the national events calendar.
The Darwin Festival Board seeks an outstanding Artistic Director to provide artistic leadership and programme delivery for the annual Festivals (2023/24/25) which achieve the agreed vision, values and strategic drivers of the Darwin Festival Strategic Plan.
A new and evolving 2021-2026 Strategic Plan captures a future-forward organisation intent on re-establishing, building and growing the Festival's footprint to provide an exceptional artistic offering, activating the city and driving tourism visitation.
Reporting to the Chief Executive Officer, this senior role maintains and enhances the outstanding quality of the Festival's artistic program, delivering a vibrant multi-artform program of excellence and diversity that engages and develops audiences, artists and supporters. Due to its distinct location and unique Indigenous and multicultural population, the Festival has a strong record of presenting a First Nations showcase of arts and culture, together with East Asian and South Asian programming, alongside contemporary music and family-friendly programs against the backdrop of warm outdoor festivities.
The Artistic Director will bring an original vision and passion for developing the arts, an understanding and appreciation of Darwin Festival's role in the Northern Territory and Australia, high-level management skills and an ability to communicate and advocate on behalf of the Festival to a wide range of stakeholders.
As the key creative leader, this senior national and international role requires extensive knowledge of the national arts and cultural sector, working across genres, with the skills, energy and ambition to achieve substantial artistic, audience and community outcomes. The successful candidate will be able to demonstrate a strong track record of curating and producing successful multi-artform programmes, and a clear vision to take Darwin Festival into its next exciting phase.
Download the detailed Candidate Pack here.
For further information, please contact Richard Evans, Partner at REA Consulting: richardevans@rea-consulting.com or Vanessa Duscio, Partner at REA Consulting: vanessa@rea-consulting.com
Applications close Friday 17 June, 2022.