MPavillion
Administration/Digital Content Coordinator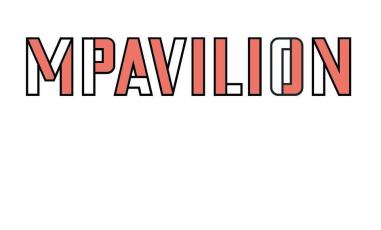 Reports to: Arts Administrator
Key internal relationships: Creative Director, Marketing & Communications Manager, CEO
Salary range:$50,000 – $60,000 including superannuation
The Administration/Digital Content Coordinator will work closely with the Arts Administrator to manage the administrative systems of MPavilion and the Naomi Milgrom Foundation, regularly prepare written copy and provide digital content and design support.
As part of a dynamic team working in a creative industry, this role requires a proactive person comfortable with multi-tasking, managing competing deadlines and with excellent attention to detail.
This role also supports the logistic, organisational and digital design needs of the ongoing public event programs of the Naomi Milgrom Foundation. Excellent literacy and numeracy skills and digital design experience will be essential as the Administration/Digital Content Coordinator supports the Arts Administrator, Creative Director, Marketing & Communications Manager in publishing proposals, reports, assisting with social media asset creation, preparing detailed entries for awards programs and updating stakeholder database.
Key responsibilities
Support the copywriting and digital design needs of the MPavilion and Foundation team, preparing drafts and updating key documents.

Coordinate the administrative requirements and office logistics of the Foundation and support MPavilion operations.

Work with the marketing and program team to finalise and publish award entries, social media assets, proposals, reports and acquittals ensuring timely delivery against overarching schedule.

Take care of travel arrangements, team cultural activities, bookkeeping requirements, and general office administration.

Assist with the coordination and maintenance of the stakeholder and collaborator databases to support the delivery of electronic direct mail campaigns (EDM), VIP invitations and key stakeholder correspondence.

Manage incoming and outgoing email correspondence. Organise team meetings and ensure accurate minutes are recorded and distributed as required.

Oversee office systems and ensure flow of information and documentation as required, assisting team members as required.

Review correspondence and reports for accuracy, communicating with stakeholders as required for clarification and/or permission.

Ensure all relationships within the project are cooperative, supportive, enthusiastic, team-orientated and effective.

Other duties as directed by the Arts Administrator.
Essential skills include:
Previous experience in an arts, creative industry or related not-for-profit organisation

Previous experience in digital content creation

Excellent copywriting and organisational skills

Microsoft office, including Word and Excel

Proficient in InDesign

Experience with Adobe Creative Suite

Experience in coordinating office administration

Capacity to manage multiple deadlines & take initiative

Excellent attention to detail

Good humour
Desirable skills/experience:
An interest in art, architecture and design
Key Selection Criteria
Marketing or administration experience, with previous demonstrated experience coordinating administrative systems
A skilled communicator, the ideal candidate will work closely with other team members to liaise with funders, key stakeholders, collaborators, and partners

Applicants should possess relevant qualifications and training equivalent to an undergraduate degree

Demonstrated ability to work both independently and seamlessly within a team environment

Ability to work flexible hours during peak periods of the event program

An ability to problem solve, a can-do attitude and confidence working across multiple projects

At all times display empathy, with dynamism, in their internal and external relationships
If you are interested in applying we would love to hear from you!
Please send a cover letter addressing the selection criteria and an current resume to apply@mpavilion.org
Applications close Monday 4th July, 5pm.