Speak Percussion
Administration and Marketing Coordinator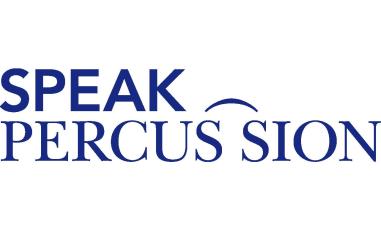 About Speak Percussion
Speak Percussion (virtuosic & adventurous – New York Times) is one of Australia's leading arts organisations; it employs Australia's finest creative percussionists and has a 22-year history of commissioning, performing and creating award winning new work. Ranging from solo concerts to massed sound events, Speak Percussion's projects are ambitious, risk-taking, interdisciplinary and are presented throughout the world in concert halls in prestigious contexts.
For more information about the company and what we do see the following two websites:
About the Position
The Administration and Marketing Coordinator will work closely with the Executive Producer to coordinate the operations, marketing and communications of the organisation.
This role will be responsible for all administrative functions, undertaking certain marketing, promotional activities and some general event and production work as required.
Speak Percussion's strong position as a small-to-medium organisation, with a significant international reputation, provides a great opportunity for an art administrator to further develop their skills within a dynamic, growing company.
Location: Speak Percussion has an office at Darebin Arts Centre and studio facility at 33 Kemp Street in Thornbury.
Aplications close COB 16th of September with interviews to be conducted after hours on 22nd and 23rd of September.
Please see the full position description and how to apply here.