Midsumma
Melbourne Pride 2021 Regional Activation Grants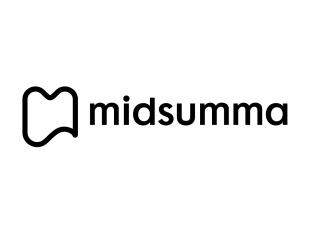 Melbourne Pride 2021 is a multi-generational and intersectional celebration; a State Government initiative designed to celebrate and commemorate Victorian LQBTQIA+ history and the 40th anniversary of the decriminalisation of homosexuality.
Melbourne Pride 2021 will be a large-scale, one-day street festival on 5th December 2021 in the city's inner north and will be delivered by partner and professional queer arts and cultural organisation, Midsumma.
To ensure statewide representation of this important celebration, funds are being made available to directly encourage and facilitate involvement in activities either in the lead-up to or on the day within a regional context.
We want your proposals for a wide range of regional projects including but not limited to commemorations, commissions/artworks, documented community stories, sharing of historical collections or exhibitions, to ensure statewide representation, shared regional experiences, and overall engagement with this important event.
Who can apply?
Not-for-profit incorporated groups and individuals
(Auspice arrangements will be accepted)
When to apply?
Applications close 11:59pm, 10 August 2021
Funding available
Grants between $1 – $10,000
(a limited number of projects up to $20k may be considered – please make contact to discuss prior to applying)
Program Objectives
The Melbourne Pride 2021 Regional Activation Grants will ensure state-wide activation, access and participation in pride celebrations.
Activities funded through the program must align with one or more of the following program objectives:
The commissioning of artworks in any form that mark/commemorate the core themes of Melbourne Pride 2021 and have the potential for ongoing community engagement.
To capture, record or commission LGBTQIA+ stories (written, audio or visual) relevant to the 40

th

 anniversary of decriminalisation or an individual 'Road to Pride' more generally.
To enable events, exhibitions or historical collections that mark/commemorate the core themes of Melbourne Pride 2021 within a regional or remote context.
To enable LGBTQIA+ community organisations and artists within regional Victoria to participate in celebrations either on the day of Melbourne Pride 2021 or in the lead-up to.
Inclusion of diverse LGBTQIA+ individuals and communities across culture and generations.
Applicants are also encouraged to consider accessibility in order to facilitate true multi-generational and intersectional inclusion through celebration and/or reflection.
Eligibility
Not for Profit LGBTQIA+ centric collectives, community groups or organisations
LGBTQIA+ individuals (Auspice arrangements for requests over $5,000)
Allies and supporters working closely with LGBTQIA+ individuals or organisations
Reside in Regional or Remote Victoria (outside of Metro Melbourne – 

check your postcode here

)
All applicants will be considered within the framework of the Program Objectives and without regard to race, colour, religion, gender, gender identity or expression, sexual orientation, national origin, ability or age. We encourage applications from all who are eligible within our diverse community.
Visit midsumma.org.au/regionalgrants to see all guidelines, criteria and FAQs