Australia Council for the Arts
International Leadership Program: Indo-Pacific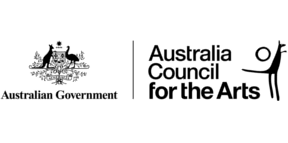 The International Leadership Program is for arts professionals from eligible Indo-Pacific countries to join the Future Leaders or Arts Leaders Program in Australia.
Apply for a fully funded scholarship in one of our programs to transform your leadership and create impact for your organisation, practice or community.
About the International Leadership Program
In partnership with the Department of Foreign Affairs and Trade (DFAT), the International Leadership Program invites applicants from nine eligible Indo-Pacific countries to apply for the Arts Leaders or Future Leaders programs in Australia.
The International Leadership Program supports you to form new connections and relationships with peers from across our region to explore creative leadership through a different lens.
Due to ongoing COVID-19 restrictions, the International Leadership Program will take place online until international borders re-open and travel is possible. We anticipate that participants may be able to travel by the second or third residentials.
Visit our Arts Leaders and Future Leaders program pages to find out which program is right for you, including key dates and requirements.
Eligible countries
China, India, Indonesia, Malaysia, Philippines, Vietnam, Samoa, Fiji and Papua New Guinea
Secondment
Extend your learning by developing your leadership with a placement in
Australia after your final residential, or when international travel restrictions permit.
For more informational please refer to the International Leadership FAQ.
"The Leadership Program allowed me to reconstruct my understanding of leadership and it came in especially useful when navigating through times of crisis in the arts sector due to the pandemic. But even more so were the network of art leaders I've met through the program. In these unprecedented times, and with no government support for the arts sector, international collaborations and solidarity have been instrumental for our survival." – International Future Leaders (Indonesia) 2018 cohort
Contact
Frances Robinson,
Manager Capacity Building
leadershipprogram@australiacouncil.gov.au
+61 2 9215 9058
For more information, visit australiacouncil.gov.au