Australia Council for the Arts
Fellowships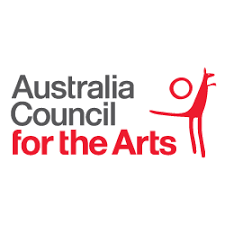 About the program
Australia Council Fellowships of $80,000 support outstanding, established artists' and arts workers' activity and professional development for a period of up to two years.
From 2022-2024 the Australia Council is offering a Fellowship in the field of Arts and Disability to support established, outstanding d/Deaf artists and arts workers, and artists or arts workers with disability.
There are nine Fellowships offered in the areas of: Arts and Disability; Community Arts and Cultural Development; Dance; Emerging and Experimental Arts; First Nations; Literature; Music; Theatre; Visual Arts.
Your project must consider the latest government advice regarding COVID-19.
All Australia Council grants information including guidelines and application forms are available in accessible formats upon request.
Formats include word documents, audio CD, Braille, Easy English, Auslan and large print. Please note that requests for translated materials may take up to six weeks.
We accept applications for all our programs in accessible formats. Formats include Auslan, audio, video, printed, dictated, electronic and handwritten formats.
Contact Artists Services to discuss your specific requirements. 
telephone: +61 (0)2 9215 9000 or Toll Free 1800 226 912.
For more information, visit Australia Council for the Arts