Australia Council for the Arts
Digital Strategist-in-Residence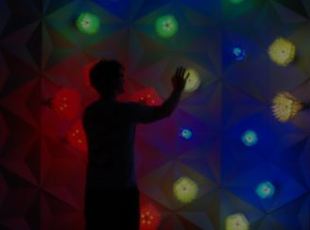 The Digital Strategist-In-Residence provides arts organisations with access to a specialist who will help organisations to develop and/or enable a digital strategy.
About the program
The Digital Strategist-In-Residence provides arts organisations with access to a specialist who will help them develop and/or enable a digital strategy.
Over a period of three months, the strategist will work with your organisation to:
Review your current digital capability.
Identify areas for digital improvement.
Explore new opportunities to expand digital activities.
Develop a digital strategy (and/or implementation plan) tailored to the values, people and context of your organisation.
The Digital Strategist-in-Residence will connect and collaborate with key members of your team. The program will involve facilitated sessions and self-directed tasks. This residency is a hybrid program, involving both in-person and online sessions.
The strategist will be available one day a week over a twelve week period. Appropriate timing will be negotiated between you and the strategist. Your organisation will need to commit both time and staff members to make the residency a success.
Please read our FAQ's before commencing your application.
Eligibility
The Digital Strategist-In-Residence program is open to Australian arts organisations.
Each organisation must nominate a minimum of two team members who will work closely with the digital strategist, and continue the work on completion of the residency. Only one application per organisation is required.
The program invites a diverse range of organisations to apply, and the opportunity is open to applicants from any:
art form or area of practice
scale or size of organisation
location in Australia, however organisations in regional or remote locations are particularly encouraged to apply
main activity, including performing, producing, service or collecting
existing level of digital readiness or capability.
Your organisation will be matched with an appropriate strategist from our group of creative technologists based on your needs and opportunities.
You are eligible to apply whether or not your organisation currently receives funding from the Australia Council.
Assessment criteria
Applications will be reviewed by staff and industry advisors. Your application will be based on merit, response to the selection criteria below, and in line with Australia Council's commitment to diversity and inclusion.
Selection Criteria:
Timeliness and relevance of the program to your organisation.
An active and open approach to organisational change management.
Drive and motivation of team members to collaborate and experiment with diverse ways of organisational learning and innovating.
Commitment to exploring and implementing digital solutions for the arts sector.
Applicants may be invited for an interview following submission of an application.
Applicants who are unsuccessful in the first round may be considered for future residencies. The Australia Council may or may not require you to resubmit your application.
Diversity and access
The Australia Council encourages applications from people who identify as First Nations, from culturally and linguistically diverse backgrounds, people with disability and people living in regional and remote areas.
We actively work with individuals to support access needs – including childcare, cultural practices, financial and/or learning access needs as required. We encourage applicants to contact us via phone or email to discuss this further.
For more information, visit australiacouncil.gov.au
Image: Dr Matthew Gardiner's Oribotics [the future unfolds] exhibition at Linden Gallery, 2010.