Support Act
Crisis Relief: MusicKeeper and CrewKeeper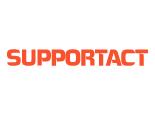 We know it can be hard asking for help. We treat every request for help confidentially and make no judgement about people's circumstances. Be assured that no personal details of your application are disclosed to our board of directors or to anybody outside Support Act.
Please use the Application form below to apply for either a COVID "MusicKeeper" or "CrewKeeper" Crisis Relief Grant or a "non COVID" Crisis Relief Grant if you are unable to work due to injury, illness or a mental health issue.
(Please note, these new MusicKeeper and CrewKeeper cash grants replace our previous COVID-19 Crisis Relief Grants. If you have already received a COVID-19 Crisis Relief Grant you will be invited to apply for a MusicKeeper / CrewKeeper grant after 6 months – sooner if funds allow).
APPLICATION PREREQUISITES
Please note that this application form is for professional musicians, crew and music workers only. What you will need to complete this application:
Contact Details
Our Crisis Relief application will ask you for your contact details; your career bio and references; and an explanation of the crisis you are experiencing.
Income Details
You will need to provide your current annual income (salary, benefits, royalties etc); as well as the annual income for your household (if you live with a partner or have a family). We will ask you to break this down into fortnightly payments.
Expenses
You will also be asked to provide a break down of your fortnightly expenses. These include things like rent/mortgage; groceries, medical costs, utilities, clothing, car, council rates, phone/internet, credit card payments etc
We will also ask you to list any outstanding debts or mortgage repayments.
We encourage you to review your budget prior to commencing the form as this will make it quicker to complete. Try using this spreadsheet calculator that we have developed. It will really help you!
Bank Account Details
If you are applying for a COVID "MusicKeeper" or "CrewKeeper" Crisis Relief Grant, we will also ask you to provide your bank account details.
Please don't hesitate to contact us if you need help.
CRISIS RELIEF APPLICATION FORM
Please note: You cannot make changes to your information once it is submitted. However, you can save the application and return to it at a later stage. If you have any problems completing the online application below, you can download and print a PDF version, which you can submit via email or post. After we receive you application, we will contact you to discuss any additional information we need.