Cardinia Shire Council
Cardinia Arts Grants 2022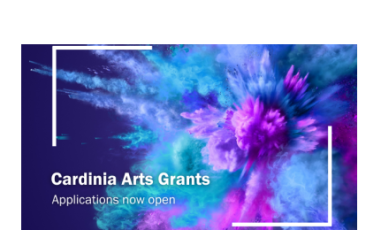 Applications for the Cardinia Arts Grants 2022 program are now open! These grants provide financial assistance to local artists for initiatives that utilise, expand, and promote the arts within Cardinia Shire.
Artists and arts groups can apply for a grant of up to $5,000.
Cardinia Shire Council offers this grant opportunity to encourage local artists to connect their artistic practice with local communities in new ways.
The Cardinia Arts Grants aim to support ideas that contribute to the development and promotion of the local arts sector, and foster partnerships and collaborations between local artists, residents, and local community groups.
Applications will be judged against the following criteria:
Artistic merit (innovation, individuality, track record and/or proven ability);
Proposed project (outcome, approach, plan);
Relevance to community (ability to connect with locals and/or promote interest in the arts); and
Feasibility (budget, timeline, risk, scale).
Applications for the Cardinia Arts Grants program close on Sunday 5 June at 11.59pm.
When you are ready to start your application, apply here.

For more information visit https://www.cardinia.vic.gov.au/cardiniaartsgrants