Arts Projects for Individuals and Groups - $10,000 - $50,000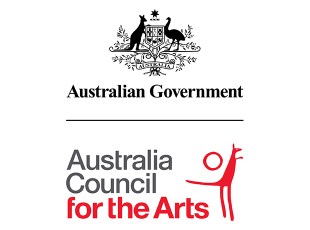 Key dates
The next closing dates are:
Tuesday 7 September 2021 at 3pm AEST, for projects beginning after 1 December 2021
Tuesday 1 March 2022 at 3pm AEDT, for projects beginning after 1 June 2022.
The 3pm closing time falls within business hours. This allows Artists Services staff to troubleshoot any issues and support applicants as the deadline approaches. 
Please note: To apply you must be registered in our application management system a minimum of two business days prior to the closing date.
You will be notified of the outcome of their application approximately 12 weeks after the closing date.
Watch the recording of an information session held on 10 February 2021.
About the program
This program funds a range of activities that deliver benefits to the arts sector and wider public, including national and international audiences. Grants are available from $10,000 to $50,000. Supported activities must last no longer than two years from the proposed start date.
Please note: Your project must take into account the latest advice regarding COVID-19.
Please read through the following grant guidelines.
If you need advice about applying, contact an Artists Services Officer now.
Who can apply
You can only submit one application to each closing date for Arts Projects for Individuals and Groups.
Only individuals and groups may apply to this category. You must be an Australian citizen or an Australian permanent resident, and a practicing artist or arts professional.
Applications for funding to the Aboriginal and Torres Strait Islander Arts panel must come from Aboriginal and Torres Strait Islander individuals or groups.
Who can't apply
You can't apply for this grant if:
you have already submitted an application to this closing date for Arts Projects for Individuals and Groups
you have an overdue grant report
you owe money to the Australia Council
you are an organisation.
What can be applied for
We fund a range of activities, for example:
professional skills development, including mentoring and residencies
the creation of new work
practice based research
creative development
experimentation
collaborations
touring
festivals
productions
exhibitions
performances
publishing
recording
promotion and marketing
market development activity
activities that creatively engage communities.
For more information and to apply visit australiacouncil.gov.au