Australia Council for the Arts
Arts Leaders Program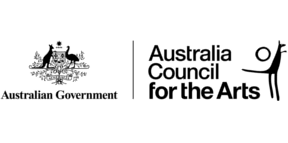 The Arts Leaders Program is designed to transform the cultural and creative industry's knowledge by developing skills and capabilities of established leaders.
The program brings together a group of diverse practitioners to engage with current and relevant themes affecting the future of the industry.
About the Arts Leaders Program
The Arts Leaders Program takes place over 12-months and involves three interconnected residentials that will take place either in-person, hybrid and/or digitally, with online learning moments in between.
As a participant in our programs, you will join a cohort of mid-career and established arts leaders working within organisations, independently or in community.
The Arts Leaders Program is a personal and professional development opportunity – it will enhance your skills and capabilities, develop your networks and provide a platform for growth.
Through facilitated discussion, knowledge exchanges, workshops and on Country learning with First Nations Elders, Arts leaders will collectively explore the current challenges and opportunities presented within our industry. The program will be tailored in response to the needs of the group.
We have developed a residential model that adapts to the changing times and supports a new, hybrid and more equitable way for us to exchange. Our programs are designed to be flexible, while still delivering the experiences and values that are core to our work.
​​​​​We recognise that for most of us, the in-person experience is our default preference, yet for many it is a barrier to participation. In 2022-23 we are planning for our leadership program residentials to take place in-person in regional Australia, however depending on travel and border restrictions, we may need to adapt the residential to an online or hybrid gathering instead.
If you have access requirements, travel concerns or another reason that means your preference is to join the residentials in a hybrid or digital way, we encourage you to reference this in your application so that we can work with you to develop alternative models of participation.
For more informational please refer to the Arts Leaders FAQ.
"The links between interior and exterior worlds were a constant motif. The time spent with Uncle James was so valuable and the fact we had time to listen and learn outside of a lecture theatre or meeting room was priceless." – 2020 Arts Leader participant
Contact
Frances Robinson,
Manager Capacity Building
leadershipprogram@australiacouncil.gov.au
+61 2 9215 9058
For more information, visit australiacouncil.gov.au