William Fletcher Foundation
Artist grants - Development grants for mid-career artists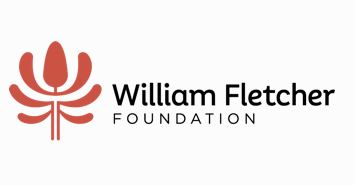 Now open. Applications close 31 August 2022.
After 35 years of providing tertiary student grants, the Foundation believes there is a need to provide a broader support for artists throughout the community. This now also includes allowing applications from all over Australia.
In assessing the suitability of any candidate for a grant, we are committed to supporting talented artists who are sincerely devoted to maintaining and developing the skills of drawing and painting. This does not rule out innovative approaches to these practices, but it does exclude technological alternatives such as CGI that dispense with traditional material such as chalk, ink, graphite, silverpoint, pastel, watercolour, gouache, or oil paint. The art field may vary from painting to sculpture, multimedia, printmaking or ceramics, but there must be a basis or history of the drawn element.
If you have previously received a grant from the Foundation, you are not precluded from applying for further grants or residencies in following years.
These are aimed at emerging to mid-career artists to help with the development of their practice.
These will be in the range of $5 000 to $10 000.
Eligibility
Any artist in the above category, who is an Australian resident and whose work reflects our priorities, is eligible to apply for a development grant.
How to apply
Download and complete the form below, and send it, with the relevant attachments, to info@williamfletcherfoundation.org.au.
Attachment 1: A personal CV that includes:
details of studies or training, either formal or informal
qualifications (year obtained)
grants received
any exhibitions, stating year and venue
commissions or publications
Attachment 2: A statement of no more than 100 words, outlining why such a grant would assist you in the development of your career. You may specify any special needs (including financial) which would be met by this grant.
Other attachments: No more than 6 works, each labelled with title, dimensions, and media. No image to be more than 1 megabyte.
Application fee (development grants only): $20, paid by direct deposit to:
William Fletcher Foundation
BSB: 182 512
Account No.: 960826816
Please note the reference for the payment.