Australia Council for the Arts
Acme London Residency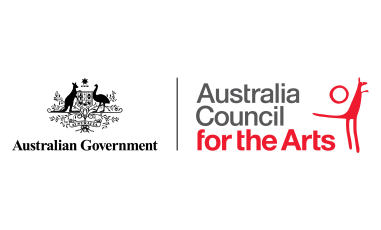 Develop your visual arts practice and professional networks while living and working at Acme's east London residency space, the Fire Station
Through Acme's partnership with the Australia Council, visual arts professionals (including artists, curators, and arts writers) are offered a six-month residency at Acme's east London Fire Station residency space.
Founded in 1972, Acme Studios is a London-based charity that provides affordable studio space and residencies and awards for non-commercial fine artists. Acme supports over 700 artists and manages 573 studios across 16 sites in Greater London, offering a wide range of high-quality, long-term, and professionally managed artist studio spaces, including permanent new-build studios.
In addition to affordable studio space, Acme operates a domestic residency and awards program, which is one of the most supportive and extensive in the UK, and the International Residencies Programme (Acme IRP) manages 22 artists' residencies in London for a variety of international governments, cultural agencies, and foundations.
Acme makes every effort to assist visiting artists with the practical, cultural, and social aspects of their stay. In addition to managing the studio live/workspace, Acme IRP works actively with visiting artists to assist with their networking, practical and research needs and allowing them to develop relationships and focus on their work in a supported environment. Acme IRP staff are available to artists for residency pre-planning, local orientation and for assistance and advice throughout the residency.
The overall aim of Acme's IRP is to offer artists a supported environment and real professional development throughout the residency period. As every artist and their needs are different, Acme representatives are flexible about how they work with artists to achieve their goals.
During the residency period, Acme provide resident artists with opportunities including:
connecting with UK and international artists through Acme's networks via Acme-organised events including networking drinks, gallery visits and artist dinners
bespoke one-to-one studio critiques or mentor meetings with UK-based arts professionals, organised by Acme
opportunity to work in collaboration with Acme staff to hold artist talks, or develop or participate in group discussions, critiques or events in the new Acme Pavilion Space
one-to-one ongoing support and discussion with Acme IRP staff
ongoing notifications and invitations to private views, lectures and events in London.

For more information visit https://australiacouncil.gov.au/investment-and-development/international-engagement/residencies/acme-london-residency/