Sydney Actors School
Study Acting & Musical Theatre at Sydney Actors School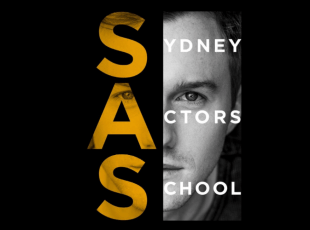 Sydney Actors School
Diploma of Screen & Media (Acting)
The one-year Diploma of Screen and Media is a foundational acting course that will provide you with the skills required to begin your development as an actor. This acting course provides the foundational skills and knowledge required to perform as an actor, in a wide variety of contexts in the contemporary screen and electronic media industries. This includes work in television, film, special effects performance, web-projects and voice-over.
Advanced Diploma of Acting for Contemporary Screen Media (Acting)
This is our flagship acting course. It will provide you with the skills required to cultivate a long-lasting career as an actor whether you want to act in Australia or abroad. Throughout the two years, you will develop core acting skills and you will also explore multiple acting techniques and methodologies. This will allow you to formulate your own individual approach to acting.
Diploma of Musical Theatre
This Diploma is like no other. It is aimed at musical theatre performers, singer-songwriters and contemporary vocalists who wish to become entrepreneurial creative artists. This is a creative performance-based programme that will give you the skills to sustain a career in an ever-changing entertainment and performing arts industry.
For more information and to apply visit