The University of Western Australia
Master of Curatorial Studies - Fine Arts (By Research)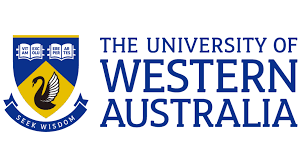 Type of institution: University/Higher Education Institution
Level: Postgraduate
CRICOS: 00126G
This specialist degree provides a high status and professional qualification suitable for graduates wishing to enter the museum profession in Australia or overseas as curators, exhibition organisers or researchers. The degree is run in collaboration with the Lawrence Wilson Art Gallery on the University campus, providing students with direct experience in curatorial research and exhibition presentation in the context of a first-rate modern art gallery.
Structure
Assessment is based on either a research proposal for a major exhibition (at least 5000 words) and a publishable professional catalogue including an essay on all works proposed for exhibition (at least 25,000 words)
or a dissertation (at least 30,000 words) on an aspect of museology relevant to curatorial practice
or a publishable catalogue raisonne (up to 30,000 words) of the works of an uncatalogued artist. Students also complete a placement in a public gallery and prepare a detailed comparative report (up to 5000 words) in relation to this placement. Students may also be required to complete such courses, lectures, seminars and other work and/or studies and investigations culminating in such reports as the supervisor of head of school directs including such advanced study in relation to curatorial studies as may be required by the Board of the Graduate Research School.
Subjects
Art and design
Art history
Curatorial studies
Fine arts
Graphic arts
Visual arts
Standard entry requirements
Bachelor degree with at least upper second class honours, or equivalent demonstrated research experience.