The University of Western Australia
Master of Biological Arts (By Coursework and Dissertation)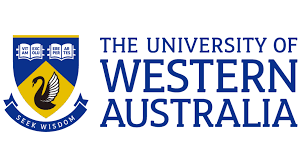 Type of institution: University/Higher Education Institution
Level: Postgraduate
CRICOS: 00126G
Those who enjoy the crossover between art and science and already hold a degree in science, the humanities or the visual arts will find this course develops their theoretical and practical skills in the production of biological art and its use in communicating critical thought, ethical and cultural issues to a variety of audiences. Key features include: cross-disciplinary experimentation in art and science; engages in wet biology practice in a biological science department; new means of creative inquiry and artistic investigation; comprises Art and Science units and a major project and dissertation; run by SymbioticA – a leader in Biological Arts with world renowned academics.
Structure
The Master of Biological Arts is offered by coursework or coursework and dissertation. While the standard timeframe for completion of this degree is two years (full time), if students have previously completed an undergraduate degree in a cognate (related) area it may be possible to complete within 1.5 years. The course offers a focused, advanced learning experience that will enhance career choices. Students must complete all core units and specialisation core units. This degree also provides the flexibility to choose from a range of units to complement specific interests. Course structures for the master's degrees with the new 1.5 to 2 years structure (72 to 96 points) are now available via the UWA Handbook. Visit handbooks.uwa.edu.au/courses for details.
Subjects
Standard entry requirements
A bachelor's degree in science, arts or fine arts, or an equivalent qualification, as recognised by UWA. English language requirements apply.