Photography Studies College
Master of Arts Photography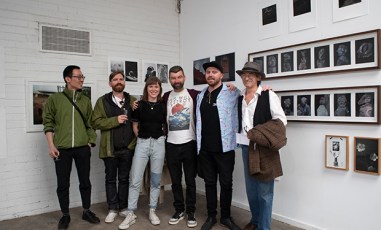 The Master of Arts Photography course at PSC is unique in Australia. With a personalised and highly flexible approach, it is designed to launch your career on the national stage. 
The program will prepare you for professional careers in photography and the broader creative arts industries including roles in multimedia, journalism, photographic publishing, curatorial and project management, academia and teaching. The program is flexible enough to allow you to achieve your professional goals and expand your practice in a supportive and world-leading environment. As a Master of Arts Photography student at Australia's number one photography college, you will join a network of international photographers, publishers, curators, festival directors and writers that will enable you to take your practice onto the world stage.
Image: Master of Arts Photography course convenor Dr. Kristian Häggblom with MA students at the Yarra Sculpture Gallery for the opening of Zenith.
Applications Open
May 2, 2022