University of Canberra
Master of Arts in Creative and Cultural Futures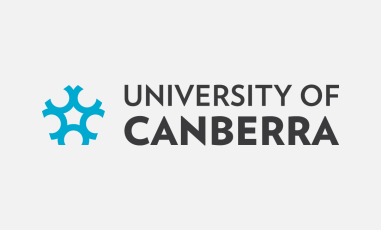 Type of institution: University/Higher Education Institution
Level: Postgraduate
CRICOS: 00212K
The versatile, interdisciplinary Master of Arts in Creative and Cultural Futures prepares students to be leaders in the rapidly changing cultural sector. Rather than focusing solely on current workplace needs, this Masters expands students' thinking around critical issues such as impact, access, audiences, leadership and innovation. Based in Canberra, home to Australia's major cultural institutions and to a vibrant and growing creative community, your experiential learning is enriched and enlivened through close links with creative industries, the cultural sector and the Faculty's internationally recognised Centre for Creative and Cultural Research. This expertise and industry knowledge will help students build a sustainable career in the creative and cultural industries, including for instance, community arts, creative writing, film production, digital arts, cultural policy and planning, heritage and conservation, and the galleries, libraries, archives, museums and records (GLAMR) sector. The cultural sector is a driver of economic development and integral to community wellbeing, yet it faces many challenges, from the impact of new technology to changes in funding models – the Master of Arts in Creative and Cultural Futures will give students the flexibility and resilience to adapt and the confidence to lead. Students can link this Masters to the Bachelor of Arts to gain a professional head start in their specialised area of creative or cultural practice, developing transferable skills and knowledge and a big picture understanding of the sector. Graduates or experienced practitioners can use this program's interdisciplinary learning environment to expand their knowledge and networks, build or update digital skills, develop their entrepreneurial potential, and apply their creativity in real world settings and case studies. The course embeds mentoring from industry leaders and is capped by a thesis or professional/creative project.
Structure
48 credit points
Subjects
Digital Pasts, Digital Futures PG
Contemporary Issues for the Creative and Cultural Sector PG
Leadership, Ethics and Innovation PG
Master of Arts Thesis / Professional or Creative Project PG
plus more
Standard entry requirements
Applicants must have an undergraduate degree or equivalent as approved by the University.