The University of Adelaide
Graduate Diploma in Art History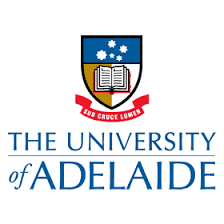 Type of institution: University/Higher Education Institution
Level: Postgraduate
CRICOS: 00123M
Works of art are portals of discovery that offer insights into past and present societies and cultures. Images and objects are repositories of our histories, revealing the things that seduce us, challenge us, inspire us, and communicate the complexity of human creativity.This one-year (full-time) or two-year (part-time) program provides an introduction to the study of art and visual culture. We offer courses on campus and online that explore Renaissance art in Italy and Northern Europe, eighteenth-century European art during the Enlightenment, and global perspectives on contemporary art.
Designed for
Graduates who want careers in the arts or those who want the pleasure of finding out more about art
Structure
You will be introduced to the discipline of Art History and curatorship with in-depth study undertaken in four courses. You will develop foundation knowledge and critical skills in visual analysis, contextual research of diverse images and objects, art historical methods and theories, and different modes of writing about art.The Graduate Diploma in Art History is an AQF Level 8 qualification with a standard full-time duration of 1 year.
Standard entry requirements
Bachelor degree or equivalent or a completed Graduate Certificate in Art History.
Study pathways
Master of Arts (Studies in Art History); Master of Arts (Curatorial and Museum Studies). If successful in gaining admission to the Master degree, students will receive full credit for work completed in the Graduate Diploma.