Compton School
Graduate Certificate in Creative Business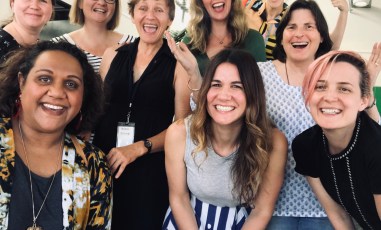 Learn the fundamentals of starting, financing and growing your creative business.
Everything you need to know to build your own business, creatively.
This course is designed for busy creative professionals. In it you will learn the fundamentals of starting, growing, funding and managing a creative business.
With a group of your creative peers, you will take part in case studies and group assignments, learning from each other and expanding your creative network.
With the help of Compton's Creative Fellows, you will develop your own creative business plan. This will be the touchstone of the course, to which all the teaching will contribute.
The teaching (4 units):
Creative Decision Making: How to make the big decisions in a creative business, and understanding P&L, balance sheet and cashflow.
Innovation Toolbox: Devising a growth strategy for your creative business.
Entrepreneurship: Structure, strategy and business planning for creative entrepreneurs.
Finance for Creative Businesses: The fundamentals of financing and financial analysis.