TAFE NSW
Diploma of Photography and Photo Imaging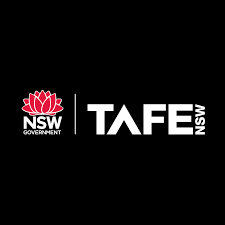 Type of institution: TAFE Institute
Level: Pre-degree
CRICOS: 00591E
This qualification reflects the role of individuals who have professional level specialised, technical and theoretical skills to plan, carry out and evaluate photo imaging services.Practice at this level is underpinned by application of design theory and the ability to critically analyse and synthesise information from a range of sources. Practitioners may work in a range of industry contexts, including commercial, domestic portrait, media, wedding, illustrative, institutional and art photography. Licensing/Regulatory Information No licensing, legislative or certification requirements apply to this qualification at the time of publication.
Structure
17 units: 3 core
14 elective
Subjects
Work with photomedia in creative practice
Establish legal and risk management requirements of small business
Apply visual communication theory to photo imaging practice
Develop own sustainable professional practice
Employ colour management in a digital imaging workplace
Develop strategies to monetise digital engagement
Manage a small team
Produce innovative digital images
Establish and maintain environmentally sustainable creative practice
Author interactive media
Identify and interpret compliance requirements
Work with the human form in creative practice
Present a body of own creative work
Create observational drawings
Investigate technologies for the creation of digital art
Administer projects
Manage client account
Lead and manage team effectiveness
Manage personal work priorities and professional development
Create user interfaces
Work with diverse people
Manage risk
Produce technical photo images
Plan social media engagement
Design user interfaces
Manage media assets
Implement preventive conservation activities
Make illustrative photo images for publication and display
Evaluate and review compliance
Design effective user experiences
Manage budgets and financial plans
Collaborate in a creative process
Refine printmaking techniques
Research and apply photo imaging trends
Ensure a safe workplace
Design a digital action plan for small business
Refine 2-D design ideas and processes
Originate and develop concepts
Establish, negotiate and refine a design brief
Develop a workplace learning environment
Investigate printmaking materials and processes
Employ specialised imaging technologies
Implement e-business solutions
Maintain and apply creative arts industry knowledge
Create distributed multiplatform digital advertisements
Prepare digital images for pre-press processing
Produce commercial photo images
Produce media photo images
Develop self as artist
Identify and evaluate marketing opportunities
Manage specialised finishing processes
Provide freelance services
Style merchandise for photography
Use and respect copyright
Provide wedding photo imaging services
Implement and monitor marketing activities
Manage copyright arrangements
Plan and produce stock photo images
Implement design solutions
Establish and maintain safe creative practice
Realise a body of creative work
Undertake project work
Refine digital art techniques
Manage operational plan
Provide photographic portrait services
Select and refine a specialised drawing technique
Extend expertise in a specialised art form to professional level
Extend expertise in specialist creative fields
Explore the descriptive and emotive nature of photo lighting
Plan and produce visual art photo images
Establish networks
Design digital applications
Design effective web search responses
Build and launch a small business website
Standard entry requirements
To enter this qualification, individuals must have the conceptual, technical and organisational skills to use of a range of professional digital and/or film cameras and accessories to produce a folio of photo imaging work that demonstrates the ability to respond effectively to different photo imaging challenges and requirements. Skills and knowledge may have been acquired through experience, or through formal study.