Aboriginal Centre for the Performing Arts
Diploma of Performing Arts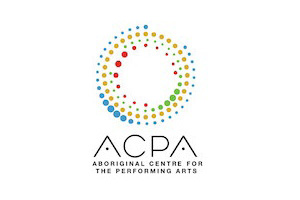 ACPA's diploma equips you with the technical ability and knowledge to accelerate your career from the start.
It develops your artistic style and creative thinking, setting a strong foundation for working with new people and opportunities as you journey through different jobs and life situations.
Over 15 units (six compulsory, nine Stage & Screen, Music and Dance electives) you'll learn:
– performance skills and theory
– improvisation and rehearsal skills
– audition techniques
– storytelling through different genres, with respect for Aboriginal and Torres Strait Islander culture
– which of your talents have stronger potential
– how to refine your abilities to excel in your chosen major
– how to plan and develop your career as an artist
– about workplace expectations and processes
This diploma also teaches you about the commitment required for a professional career in your chosen genre and develops life skills that will serve you well in any career.
Both Indigenous and non-Indigenous people are encouraged to apply.
Prerequisites
Prior experience and skill in the performing arts equivalent to a Certificate IV or above.
Applications Open
Aug 12, 2021