The University of Adelaide
Certificate in Art History (Professional)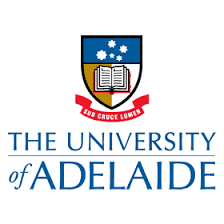 Type of institution: University/Higher Education Institution
Level: Pre-degree
CRICOS: 00123M
Offered jointly by the University of Adelaide and the Art Gallery of South Australia, this program enables students to study the collections of the gallery with teaching provided by curatorial and academic staff at both institutions, as well as by national experts. On-campus classes are held after hours, with lectures and tutorials held at the University, and 'hands-on' workshops at the gallery. By exercising the eye as well as the mind, students are able to thoroughly explore in situ or virtually the rich collections and exhibitions of the Art Gallery of South Australia. Students are encouraged to seek answers to those questions reflected in specific works of art relating to their: origins and fabrication; critical reception; material composition; mixed fortunes in the history of taste; subject matter; place in the life's work of the artist who made them, and so on. Students become familiar with the issues involved in curating exhibitions and the principal questions associated with connoisseurship. Students will develop the research skills necessary to investigate essential issues in art history, including skills in visual analysis.
Subjects
Standard entry requirements
Bachelor degree or equivalent. Selection is based on academic merit. Candidates without a bachelor degree but with professional experience in an appropriate field will also be considered.
Study pathways
Students who successfully complete the Professional Certificate in Art History are eligible to apply for the Graduate Certificate in Art History, and receive full credit for work completed in the Professional Certificate.