Federation University Arts Academy
Bachelor of Performing Arts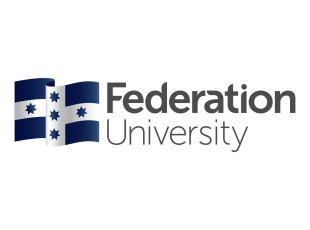 This exciting program is designed for the contemporary performer. A sustainable career in the performing arts requires a holistic and multi-disciplinary approach to training.
At our renowned Arts Academy we provide the skills to develop your practice through a comprehensive curriculum that includes classes in acting, singing, voice, movement, dance, creativity, theatre-making, aerobic fitness and mindfulness. We train you to maximise your versatility in the creative arts industry and prepare you for a range of career opportunities in music theatre, theatre, film, stage, screen, cabaret, opera, comedy, streaming platforms, multi-media and emerging creative industries.
Each day is intensive and rigorous; though a combination of studio-based classes and public performances you will work alongside leading industry professionals: theatre directors, music theatre performers, screen actors, composers, musical directors, designers and choreographers, amplifying your strengths while expanding your actors tool-kit.
Prerequisites
Admissions Criteria for current Year 12 students and recent secondary graduates (the past 2 years)
Prerequisites
Units 3 and 4: a study score of at least 20 in any English
Satisfactory completion of a Year 12
Compulsory: Selection is based on successful audition as well as completing a year 12 qualification (VCE/interstate or overseas equivalent), as well as meeting the prerequisite study requirements.Audition information including the application form and important dates can be found here .
Admissions Criteria for non year 12 applicants - more infomation
Essential requirements for selection and application - all applicants
Supplementary form
Compulsory: Applicants must complete and submit a supplementary application form to secure an audition. This online form can be accessed from here. The supplementary application form must be completed and submitted by by the end October for timely applicants or End of November for late applicants.
Audition
Compulsory: The selection process involves an audition and, for shortlisted applicants, a call-back audition. Details about the audition, including key dates, how to prepare and audition locations, are available on the Arts Academy webpage.
All first round auditions will be digital and require a video submission.
Applications Open
Aug 2, 2021
Course Fee
Commonwealth Supported Place (CSP) $8,021 estimated annual tuition fee - commencing 2022