The Australian Guild of Music
Bachelor of Music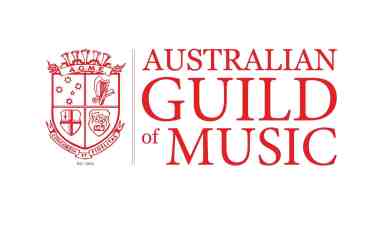 Flexible study suitable for both the mature student and those just starting out on their music-career journey.
Lectures are recorded and tutorials are delivered LIVE-Online with our students and lecturers around the world.  For those with busy schedules, tutorials are also recorded for you to watch in your own time and;
for those enrolled in the performance specialisation, instrumental classes can be done in person with an approved tutor or LIVE-Online with one of our faculty.
Subjects for all students include Musicianship (aural, theory, harmony etc), Musicology (including music psychology units), Music Technology and Composition and Music Business.
Elective streams allow students to specialise in areas of particular interest such as instrumental/vocal teaching, composition or performance.  Double or triple majors are also possible for students wishing to develop skills in more than one area.
Prior music studies including Associate or Licentiate Diplomas (from accredited Music Boards such as ABRSM/Trinity etc) can count toward Recognition of Prior Learning (RPL) to a maximum of 50% of the degree.
FEEHELP is available for Australian Citizens with fees kept to <$29K and payment only made for units studied.
There are three intakes a year, February, June and September with classes taken over two or three study periods at the student's discretion.  Each Study period consists of an orientation week and twelve study weeks.
We are an inclusive and supportive environment developing not only great musicians, but ensuring that they have the skills to make a career in the industry.
Minimum Prerequisites for study:
* Instrumental Teaching Specialisation
Minimum Grade 7 (accredited boards – ABRSM/Trinity/AGME/AMEB) and Grade 5 Theory + theory assessment.  High School Diploma or equivalent study.
* Performance
Minimum Grade 7 (accredited boards – ABRSM/Trinity/AGME/AMEB) and Grade 5 Theory + Audition. High School Diploma or equivalent study.
* Grade 5 Theory (accredited boards – ABRSM/Trinity/AGME/AMEB) + composition portfolio. High School Diploma or equivalent study
Enquiries to: support@guildmusic.edu.au
Applications Open
Jul 25, 2022