CQUniversity Australia
Bachelor of Laws / Bachelor of Arts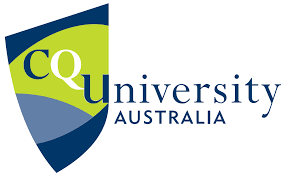 Type of institution: University/Higher Education Institution
Level: Undergraduate
CRICOS: 00219C
The Bachelor of Arts component provides you with a multidisciplinary education that encourages you to gain knowledge in a range of humanities and social science disciplines. You will explore disciplines that study the way humans recognise, record and debate human practices, meanings and values. This will aid you in developing a contemporary understanding of both the human condition and how society operates. The Bachelor of Laws component satisfies the academic requirement for admission as a legal practitioner. As a law graduate, you are required to undergo a period of practical legal training before admission as a legal practitioner and being able to practise law in Australia. The double degree ensures a depth of understanding of the cultures within which law is situated and offers opportunities to enhance the literacy skills of laws graduates.
Structure
You are required to complete 40 units.
Subjects
Creating Writing
English and Cultural Studies
Geography
History & Politics
Journalism
Liberal Arts
Public Relations
Theatre Studies
Visual Arts
Standard entry requirements
A secondary qualification (Year 11 or 12, or equivalent), orTertiary diploma level qualification, orBachelor level qualification study for a period of at least 2 years fulltime with a minimum overall GPA 4.0
Recognition
Legal Practitioners Admissions Board of Queensland. Graduates are also required to undertake a further period of practical legal training before being admitted as a legal practitioner.
Study pathways
Interim award: Diploma of Arts; Exit award: Diploma of Arts. Students may further their studies in law or social science disciplines through postgraduate courses including Master of Business Administration and Master of Management.