Queensland University of Technology (QUT)
Bachelor of Fine Arts (Visual Arts)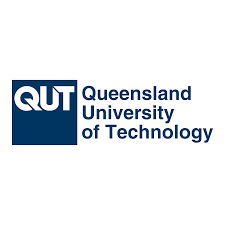 Type of institution: University/Higher Education Institution
Level: Undergraduate
CRICOS: 00213J
Through a unique open studio environment, students focus on contemporary art practices without being divided up into separate media-specific areas, such as painting or sculpture, as in traditional art schools. This distinctive cross-disciplinary approach to studying art encourages the fluid, self-directed investigation necessary to most contemporary art practice combined with a solid grounding in the history and theory of 20th and 21st-century art. Our students have developed some of the most exciting and innovative experimental art spaces in the city. Whether planning to become a professional artist, teacher or art professional such as curator or arts manager, students will benefit from substantial studio experience while receiving training in their specialist area. Students can combine their studio training with study areas such as animation, visual design event management, or business to equip them for a range of careers in the creative economy. Opportunities exist to work on industry-based projects and international tours.
Structure
288 credit points comprising 2 core units
a Visual Arts major (14 units)
a situated creative practice extension (up to 3 units)
plus 1 minor (4 units) or 4 electives.
Subjects
Standard entry requirements
Year 12 or equivalent
Assumed knowledge: English, or Literature, or English and Literature, or English as an Additional Language (Units 3 & 4, C)
Successful portfolio and interview.
Study pathways
This course can be followed with a graduate-entry teacher education course, which enables students to become qualified teachers. Pathways to the Master of Philosophy are also available. Students may be able to claim advanced standing for part of their course, on the basis of completed or partially completed studies, and other assessable learning outcomes.