Bachelor of Fine Arts (Production)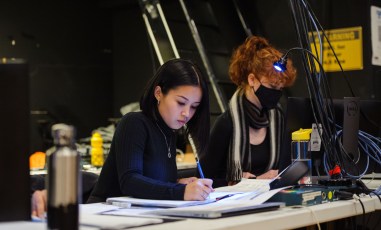 The Bachelor of Fine Arts (Production) trains world-class designers, technicians, makers and managers.
By studying Production at the Victorian College of the Arts, you'll gain the professional training and industry connections you need to pursue a rich and varied career in the design, technical, and management areas of live performance.
Starting in the studio and progressing to the production environment, you will cultivate your conceptual and technical skills in your chosen specialisations as you advance through the course.
Work in production is inherently collaborative and throughout your course you'll contribute to the creation of large-scale performances with Music Theatre, Theatre, Acting and Dance students from across the VCA. When you graduate you will have a portfolio of experience to enable you to embark on a career in the Performing Arts.
While studying Production you will be taught by academic staff and mentors experienced in their specialist areas and currently working in the industry at a high-level.
Areas of specialist study include stage management and the design and realisation of sets, costumes, lighting and sound.
Applications close 30th September