The University of Melbourne
Bachelor of Fine Arts - Design and Production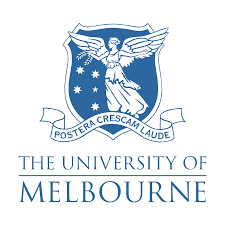 Type of institution: University/Higher Education Institution
Level: Undergraduate
CRICOS: 00116K
The Bachelor of Fine Arts (Design and Production) is one of nine specializations available within this degree delivered by the Victorian College of the Arts (VCA). Choosing a technical major or a design major, you will get the professional training and industry connections you need to pursue a rich and varied career in the design, technical and management areas of live performance as well as other associated fields of live events, film and television. Through actively collaborating on a range of VCA productions (including dance, theater, music theater, opera and film), you will put your new skills into practice and develop a portfolio of work that demonstrates your talent and experience to future employers. See study.unimelb.edu.au for details.
Structure
The Bachelor of Fine Arts (Design and Production) requires the successful completion of 300 credit points comprising 100 points of study at first, second and third year. There are 275 points in core subjects and 25 points in electives. Students can choose an elective from another artistic discipline within the VCA, or from a range of undergraduate subjects from across the University.
Subjects
Artefacts and Performance 1
Foundation of Design and Production 1
Production Practice 1
Artefacts and Performance 2
Foundations of Design and Production 2
Production Practice 2
plus more
Standard entry requirements
Units 3 and 4: A study score of at least 25 in English/English Language/Literature or at least 30 in EAL. Selection is talent-based and may include submitting a selection project, an interview and a call back workshop. Full admission criteria are available at study.unimelb.edu.au.
Recognition
The Victorian College of the Arts has partnerships with over 30 leading arts institutions around the world, including the Universities 21 and Association of Pacific Rim Universities networks. The VCA is also a member of: Australian Council of University Art and Design Schools (ACUADS); Australian Screen Production Education and Research Association (ASPERA); College of Art Association, US (affiliate member); and International Association of Film and Television Schools (CILECT).
Study pathways
Qualified graduates may progress to an additional year to qualify for Bachelor of Fine Arts (Production) (Degree with Honours), and/or to a range of master degrees leading to research programs.