University of Tasmania
Bachelor of Fine Arts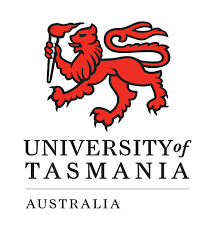 Tasmania is a place that inspires the maker in you. Nowhere is the entanglement of nature and culture, past and present, creativity and industry more alive. Studying Fine Arts at the University of Tasmania teaches you how to generate your own opportunities through resourcefulness, connections and collaborations, setting you up for a future immersed in creativity and innovation.
Explore your practice in Drawing and Printmaking; Object and Furniture; Painting; Photography; or Sculpture and Time-Based Media, advancing your technical skills with individual attention. Studying Critical Practices together with studio-based making, you will contextualise your practice in the art landscape. As your degree unfolds, you move to open and interdisciplinary units allowing you to dream big, experiment and create work with public outcomes.
Feel Tasmania's past beneath your feet every time you're on campus inside the former IXL Jam Factory on Hobart's city docks or Launceston's historic Western Railway Yard at Inveresk. Both sites provide generous studio spaces and equipment to improve the scale and complexity of your work, highly skilled technicians to show you the ropes, and access extending beyond scheduled class times.
On our island campus of Tasmania, the line between student and professional practice often dissolves. Engage with acclaimed international creatives drawn here on a personal scale through the Artist in Residence and Arts Forum programs. From the beginning of your degree, take part in a rich exhibition program across our on-site galleries and iconic spaces to develop essential curatorial skills and showcase your work publicly.
Through access to exclusive creative collaborations with Media, Music, and Theatre and Performance students you will build close creative networks, test working relationships, and leverage your accomplishments to generate future opportunities. Find yourself working with Tasmania's unique festival scene, creatively solving real client briefs, or soaking up inspiration together on a field trip overseas.
This empowering, hands-on Fine Arts experience gives you specialist skills that can be applied into a range of exciting contexts and careers. With the added flexibility to choose units across the University, you can develop complementary skills in design, creative arts and health, music, media, and creative writing or explore history, politics, blue and green sciences, and other subjects to inspire your practice.